KCLR News
News & Sport
Daffodil Day volunteers out across Carlow and Kilkenny today
A host of local people have benefitted from monies raised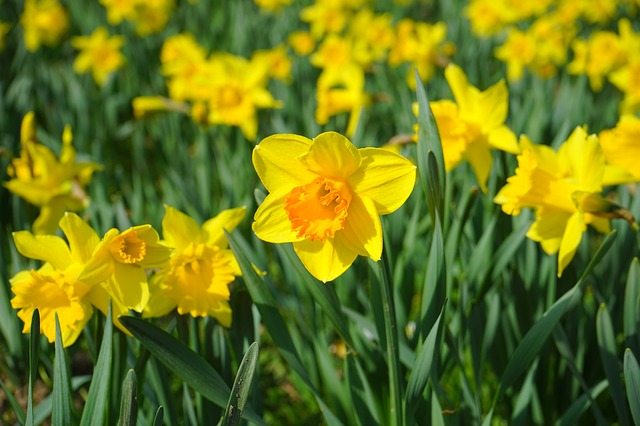 Daffodil Day takes place and the Irish Cancer Society is asking us to "take part and take back, so that one day cancer can take no more."
Volunteers will be out collecting outside shops, supermarkets and other venues around Carlow and Kilkenny.
Jen Dawson from Tullow has been volunteering for 20 years – she says they'll be collecting in all the usual spots and have a few events on too, telling KCLR News; "We have a tea and coffee morning in the parish centre from 10 til 12:30 and we'd love people to call in, have a cup of tea and a chat and we will have some memorabilia on sale there as well and badges and that and daffodils, daffodils are the big thing on the day".
She adds that the monies raised in Carlow last year covered a number of services; "There was 446 counselling sessions covered by the money was raised on the day, there was also 189 night nurses provided and there was also 132 people were helped, supported online and there was also 222 volunteer drivers that brought patients for treatment, for cancer treatment".
And she says that return is only possible due to the numbers who help out on days like today; "Volunteers are brilliant because in actual fact you wouldn't be anywhere without your volunteers, you know, standing inside of the doors in the supermarkets and that and the people making the teas and coffees so we have about 20 volunteers in my group, I'd say there's two groups in Tullow so there's probaly about 40 volunteers in the town of Tullow, and I'd just like to say thanks very much to all those people who are giving up their time".