KCLR News
News & Sport
Damage to a Kilkenny City business was featured on Crime Call last night
It happened in the early hours of 12th June 2020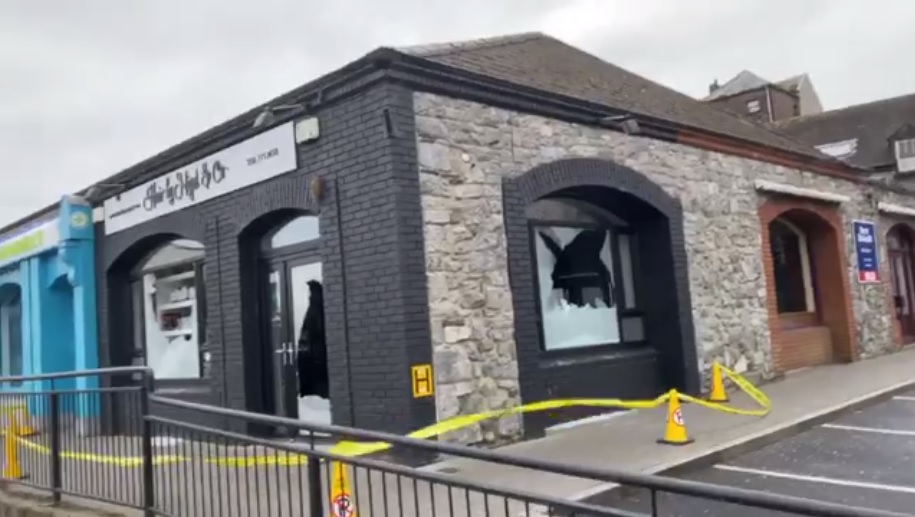 Damage to a Kilkenny City business was featured on Crime Call last night.
Several windows were smashed at Hair by Nigel at the Market Yard in the early hours of June 12 last year. But it looks like nothing was taken in the incident.
Anybody with information is asked to contact Gardaí.
Owner Nigel Kenny this morning said that the hope is that the TV coverage might help yield a result, telling KCLR News "It was really for people to relive what we saw for the first time in October and the fact that it was very much a calculated attack, targeted towards an individual rather than many and it wasn't really an act of vandalism, it was some sort of a personal attack that we're still unaware of but look it happened and it's good basically it's out there now and who knows what people might find and see from it".
He adds that finding the people responsible would mean "A bit of closure, if I'm being completely honest I moved on as soon as it happened because I've had phone calls at that hour of the morning that have been far more tragic and I suppose you just look at these things like a blessing rather than a curse because the bottom line was the salon got a lot of publicity out of it as well">
He also quipped, tongue-in-cheek "I'm glad the images were scene so people don't think it was me doing it to get publicity".