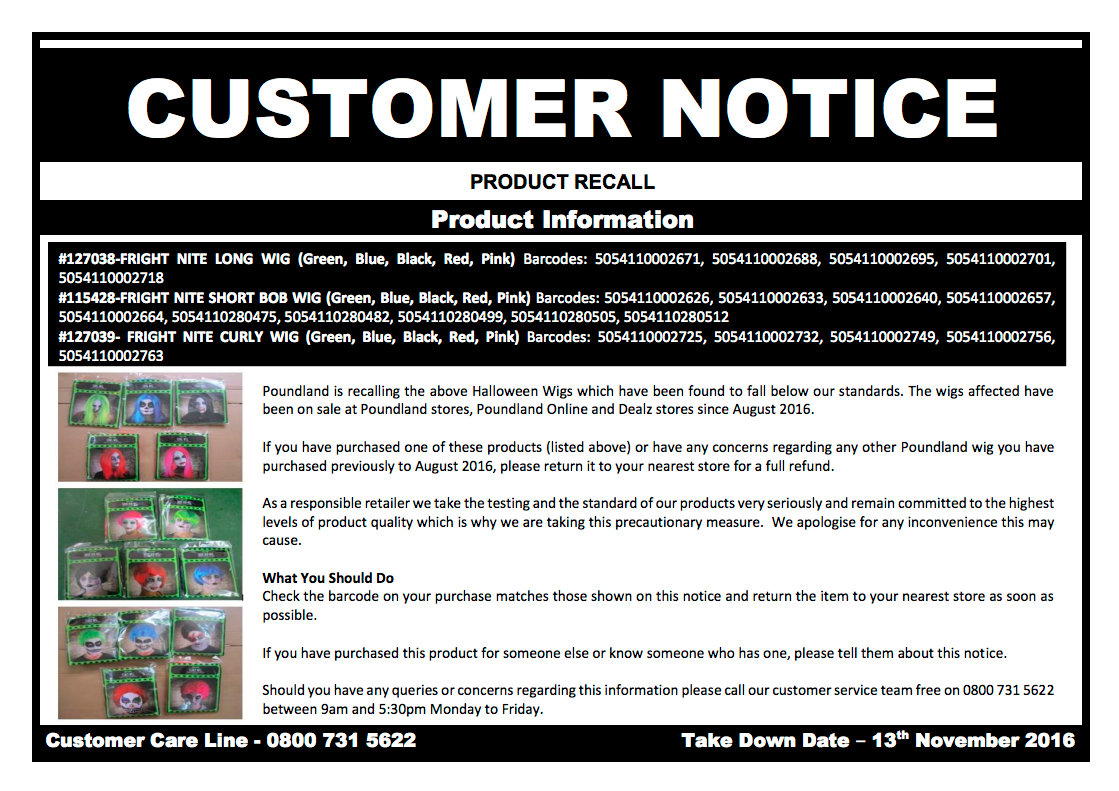 If you bought a wig recently at Dealz in Carlow or any of its other stores, you should bring it back for a refund.
The company says it's recalling Halloween wigs because they're below standard.
They claim it's just a precautionary measure and are apologising for any inconvenience caused.
However, they're saying that certain wigs should be brought back as soon as possible – you can check to see if your wig is one of the ones in question on the shop's website or in the image above.