Featured
KCLR News
News & Sport
Despite disappointment in Kilkenny the call's out for black and amber fans to turn out for today's Homecoming
The team did the county proud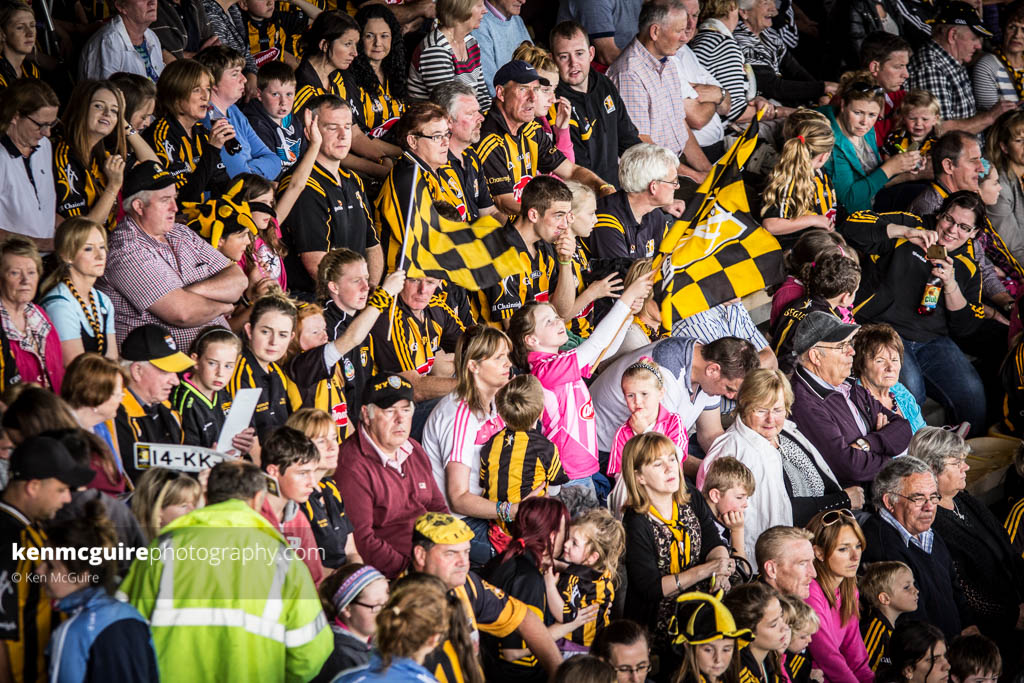 Disappointment and devastation in Kilkenny following yesterday's All Ireland defeat to Limerick.
The cats were hoping for their 37th top title at Croke Park but the Treaty County managed to complete its four-in-a-row victory run.
While it wasn't the outcome Kilkenny was hoping for, many at Croker and who watched or listened to the game were in agreement that the better side won. (If you missed the match, listen back here).
Many turned out in Langton's to welcome the hurlers and their management home – Mayor Joe Malone was there and says "The better team won on the day but the lads put up a fantastic performance, Derek Lyng gave a lovely speech actually and promised that they'd give it their best shot next year and hope to go one better and bring the cup back next year so hopefully they will and there was a nice crowd around the place last night".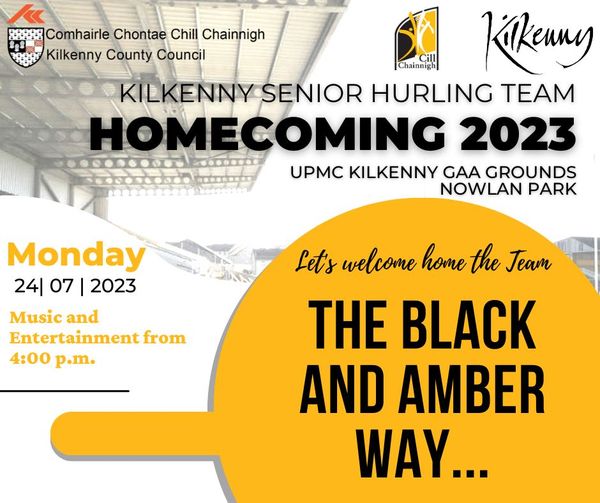 He adds he'd like to see even more turn out later, " I'd appeal to the supporters, the homecoming is this evening in Nowlan Park, there will be plenty of music there from 4pm, great line-up so hoping people will come directly to Nowlan Park, the lads will be there I think about 7:30pm and show your support".
Chair of the local authority, Cllr Michael Doyle, too says "The team have given unbelievable effort and enjoyment over the year so I would encourage everybody to head to Nowlan Park tonight and welcome them home and thank them I suppose and applaud them for their efforts this year".
He says even making to an All Ireland final is a bonus for the county, saying "It puts Kilkenny in the spotlight and we're always delighted to be in an All Ireland final and the support that the team get from the ordinary Joe Soap on the street and the businesses to people abroad is fantastic and it puts Kilkenny up there with the best and that's where we want to be".
Traffic Restrictions
For the Homecoming motorists can expect some traffic restrictions.
Both the Hebron Road and O'Loughlin Road will be closed to vehicles between 3pm and 9pm.
The bus carrying the team and management will depart the Castle Park at 7pm headlining for UPMC Nowlan Park via The Parade, Rose Inn Street, John Street, Castlecomer New Road and Hebron Road in a journey that's expected to take approx 30minutes.
Rolling road closures will be managed by An Garda Síochána – Divisional Roads Policing Inspector Paul Donohoe says KCLR News "The team will be leaving from the castle on the open top bus down to the Parade and coming up against the traffic on Rose Inn Street, so that road will be closed for a short period just to allow the open top bus to go through Rose Inn Street and the top of John Street will be closed just for a short period while we let the bus up so there'll be short disruption to motorists in Kilkenny"
He adds "I would ask people to go go Nowlan Park if they can at all, that's the main hub of activity and that's where we're asking people to meet as opposed to the castle where you might only see the team for minutes as they pass but you'll have a great view of everything if you go to Nowlan Park".
Limerick Loves
General Manager of the Kilkenny Ormonde Hotel Colin Ahern has been living and working locally for the past 20 years, but he's from Limerick.  He's told KCLR News that his native county's win is bittersweet and notes "Obviously I'm thrilled, I've been living in Kilkenny for 20 years and for the most part it's been a difficult time for a Limerick person but the last couple of years have been great, my four children are staunch Kilkenny supporters and Kilkenny people born and bred so it's bittersweet in a little way but on a personal level it's great and I don't think any team would have beaten Limerick yesterday".
He adds that he's incredibly proud of his county and their team in particular; "There's an incredible bunch of hurlers there but they all seem a very grounded bunch of lads and I'm incredibly proud of them, they worked very hard for what they've done and it just goes to show, as Kilkenny have shown, and it was said in the speech after once the cup was lifted, that they look at Kilkenny and they tried to match what Kilkenny have done over the last 15/20 years".