KCLR News
European Parliament hears calls for geographical protection for Borris Lace & Kilkenny Crystal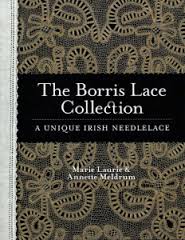 Calls to give geographical protection to Borris Lace & Kilkenny Crystal were made in the European Parliament this week.
KCLR news reported in recent weeks how a range of products including the hurley are being considered for the status that the Waterford Blaa has.
It would mean the products could only be made within designated areas.
Fine Gael MEP Deirdre Clune says they're calling on the European Commission to propose legislation to move this forward.