KCLR News
News & Sport
Former FAI Commercial Manager and local man Donie Butler laments the lack of use of former Kilkenny soccer grounds Buckley Park
He's been involved in the game both locally and nationally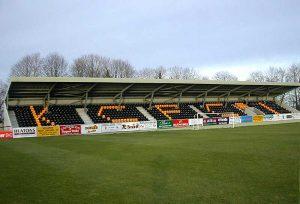 "Why have our public representatives allowed Buckley Park Stadium slide into virtual oblivion?"
That's the question being posed by a former FAI Commercial Manager.
The Kilkenny soccer grounds just outside the city on the Callan Road has been lying idle for some time though
Castlewarren Celtic members have moved in recently in a bid to care for it. (See what how our sports team have been covering this here).
Kilkenny native Donie Butler has been hugely involved in the game locally as well as at national level and has been telling The KCLR Daily that there's local interest in putting the site back into use.
Hear the conversation with our Brian Redmond in full here;