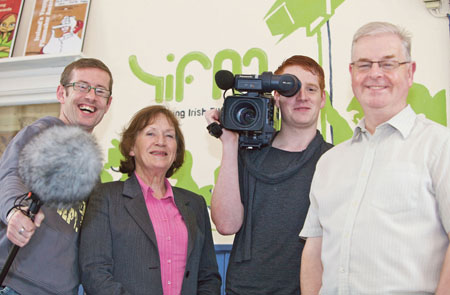 A local film maker is retiring today, after 25 years service with the young Irish film makers in Kilkenny.
Mike Kelly is the founder of the local group based on the Waterford Road.
A retirement party is being held from 3 o clock this afternoon.
An array of clips will be played at the party this afternoon, showing some of the memories of Young Irish Film Makers and Mike Kelly's work over the last 25 years.