KCLR News
News & Sport
Garda helicopter used for search in Carlow last night following a burglary
A man in his 20's was located in a nearby field and arrested on suspicion of burglary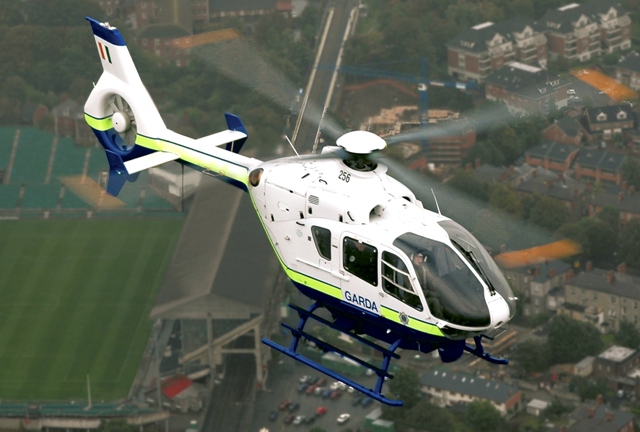 Carlow Gardaí are praising the vigilance of a local resident after they arrested a man following a burglary at the NCT centre in the town last night
He is still being questioned today in connection with the incident.
Senior Gardaí in Carlow say it was down to the vigilance of a local resident that they were alerted quickly to the break-in at the NCT centre which happened shortly before midnight.
Local units were deployed and the air support unit called in to assist them in the operation.
They quickly located a suspect in a field nearby- the man in his 20's was arrested and taken for questioning to Carlow garda station where he remains this lunchtime.
Considerable damage was done with cutting equipment used to gain access and it understood there were others involved too. Garda investigations into the incident are continuing for now.
Anyone with information can contact them in Carlow on 059 9136620