KCLR News
News & Sport
Gardaí reiterate appeal for witnesses to arson attack on Carlow town business
Luckily the fire didn't spread and nobody was injured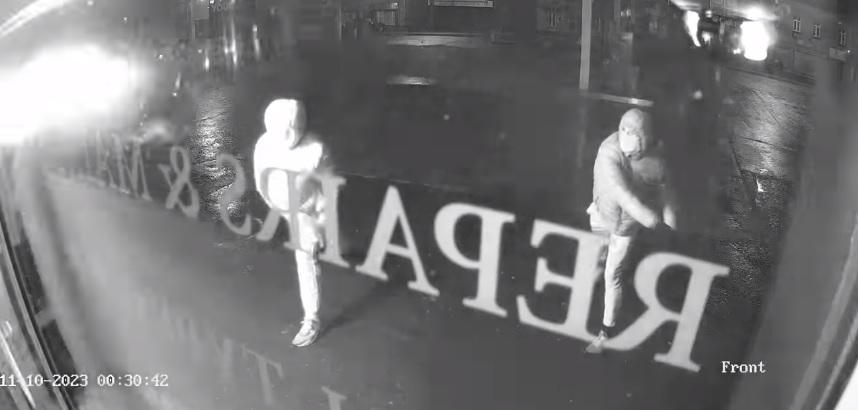 Gardaí are reiterating their appeal for information into an arson attack on a local business this day last week.
At 12:30am Friday morning two men approached the premises on the Staplestown Road in Carlow and attempted to set it alight.
Sgt Conor Egan says while the building was damaged, worse could have happened; "This was a particularly nasty incident and could have more serious consequences than actually it had, so we know that two males were involved in the incident, they arrived at the scene on foot, they were close to the bottle and they were observed throwing a bottle containing an accelerant at the premises causing fire damage, we have CCTV footage of it and it was an alarming incident".
He adds; "There are a number of other units, retail units, in that area and for luck the fire didn't spread, the alarm activated once the premises was damaged, we do know that the two males fled on foot onto the Staplestown Road and possibly into a nearby estate, now for luck there was nobobdy injured and whilst there was damage to that property it didn't extend to adjoining properties".
And Sgt Egan further says; "Our appeal for witnesses in this particularly serious incident is for anybody in the Staplestown Road area, Tullow Road area of Carlow Town at half past 12 last Friday morning, perhaps taxis operating bringing people out to the Tullow Road, Staplestown Road, dashcam, CCTV, we really would like to hear from anybody that could help us with this particularly serious crime".
Meanwhile, see CCTV footage here