KCLR News
News & Sport
Gas workers on picket line say they're increasingly frustrated after talks to resolve a pay dispute broke down at the WRC
There are bases in both Kilkenny and Carlow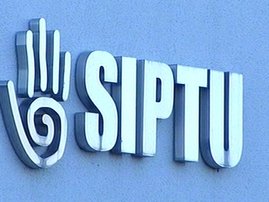 Gas workers on the picket line say they're growing increasingly frustrated, after talks to resolve a pay dispute broke down at the Workplace Relations Commission (WRC).
GMC Civil and Mechanical Engineering staff who are members of SIPTU, are striking outside a number of the business' bases across the country – they have outlets in Carlow and Kilkenny.
The company, which is contracted by Gas Networks Ireland, says it is "regrettable" that SIPTU is proceeding with today's strike prior to a Labour Court hearing.
Rory Hawkins from SIPTU is on the picket line in Cork, and says the workers are committed to the strike; "We're hoping that the Labour Court will help focus the minds of them and the lads being out here again today let the company know that, you know, they're here for the long-haul if they need to be but hopefully with the Labour Court getting involved it might concentrate the mind of the company because without a doubt the union went in to find a solution and, you know, they worked hard over the three days but they did feel in the end that there was no reciprocation coming so we're just hopeful that it might focus the company's mind".