KCLR News
News & Sport
Increase in the number of burglaries recorded in the Carlow Kilkenny region
Regionally, Kildare has seen a 19% increase in the 12 months to March 2023 compared to the previous 12 months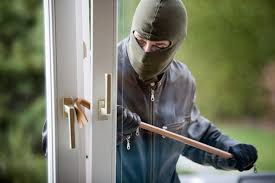 There has been a 10% increase in the number of burglaries in the Carlow Kilkenny region according to the latest CSO figures.
Regionally, Kildare has seen a 19% increase in the 12 months to March 2023 compared to the previous 12 months.
However, it wasn't all bad news as counties such as Laois, Roscommon, Longford, and Offaly all saw a decrease of 15% in burglaries.
Overall nationwide, the number of burglaries recorded remains unchanged.