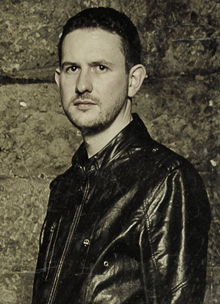 Pádraig Rynne has brought together a group of like minded individuals for the NOTIFY project and what is exciting is their diverse listening. While all able exponents of Irish traditional music, their individual and eclectic musical tastes make their coming together a joy.
Defying genres, the phrase "Folktronica" has been applied to them and in that it describes their instrumental approach, it's valid; that said, they all share a deep love and respect for the tradition while casting a modern viewpoint on it and it's truly an intoxicating mix.
In this interview, we chat about his influences and how this coming together has made for a new musical adventure.
NOTIFY play at the Set Theatre as part of a fine double bill (with opening act Dónal Lunny and Paddy Glackin) at The Set Theatre as part of Kilkenny TradFest 2015 at 8:00 p.m. on Monday, MArch 16th.
Tickets are still available from Rollercoaster Records, Kieran Street, Kilkenny (056) 776 3669, from entertainment.ie and a limited number will be available at The Set Theatre itself.