KCLR News
News & Sport
John McGuinness tells Dáil that vote of no confidence in the government should be debated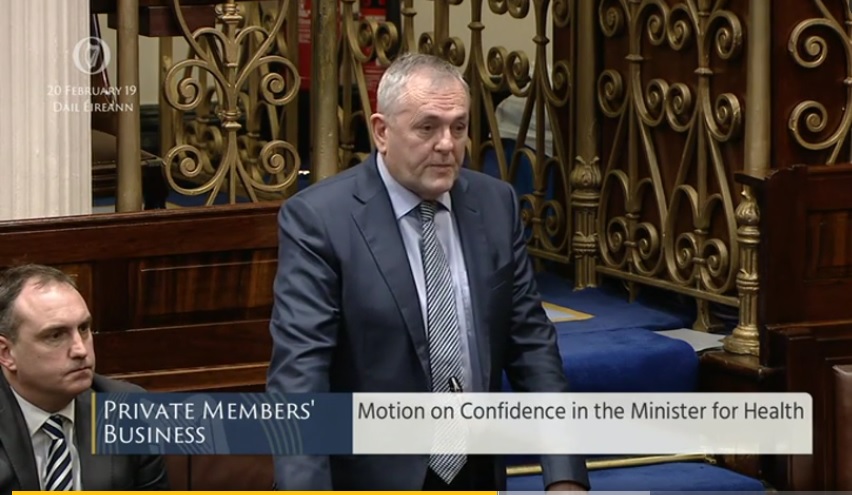 Carlow/Kilkenny Fianna Fáil Deputy John McGuinness says he doesn't know any more why they are sitting on their hands.
However, like the rest of his party he abstained from the vote of no confidence in the Health Minister in the Dáil yesterday evening.
As a result, Minister Harris survived the calls for him to resign.
But Deputy McGuinness said they should have been debating a motion of no confidence in the entire Government:
"There are those of us in this party on this side of the house, and indeed in the ranks, and in the general public, that want us to pull the plug.
"I want to ask you, in the face of Brexit, to have an orderly wind-down of your government.
"You're a total failure in what you have done. A total failure. And I would be supporting a vote of no confidence in the government itself, because you cannot leave you minister, on your own.
"The rest of them bought into it as well."
In the finish, John McGuinness abstained from the vote like his party colleague Bobby Aylward.
Sinn Féin Deputy Kathleen Funchion was the only local TD to support the motion which was brought by her party.
You can watch the debate and vote in its entirety here: https://www.oireachtas.ie/en/oireachtas-tv/video-archive/dail-videos/