KCLR News
Junior Health Minister admits to Carlow TD that her confidence in the HSE is "shattered"
Local Fianna Fáil Deputy Jennifer Murnane O'Connor had raised the plight of local families awaiting needs assessments for their children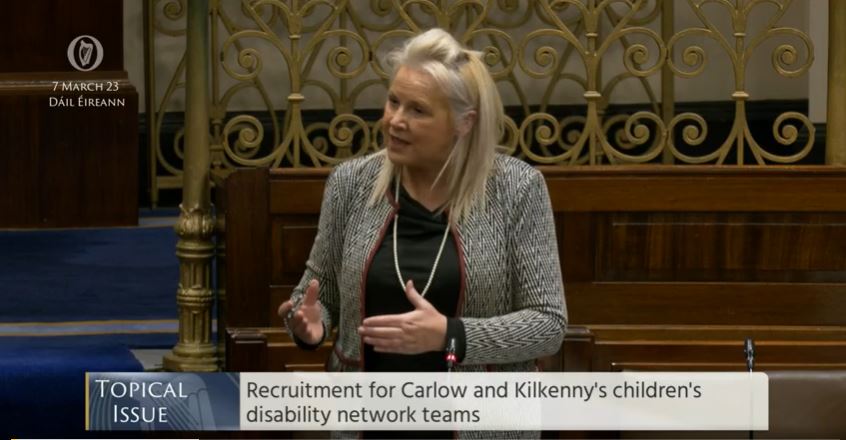 The Junior Health Minister admitted to a local TD in the Dáil last night that her confidence in the HSE is "shattered"
Minister Anne Rabbitte was responding to a question from Deputy Jennifer Murnane O'Connor who raised her concerns over the recruitment crisis for the local disability network teams.
She told the Minister that urgent attention is needed for childrens health services locally saying "all the benefits of early intervention are being lost".
She added that "We need to sort out the recruitment and the system has to work for every child".
Minister Rabbitte acknowledged that having just one psychologist available to children in the Carlow area is not sufficient by any manner of means.
She confirmed to  Deputy Murnane O'Connor that she has secured €11.5million to help clear the backlog of more than 10,000 children around the country awaiting assessment of their needs:
"Having secured the funding it is my ambtion that we would have regional hubs dealing with assessment of need to the full criteria that will ensure that every child will be seen in a timely fashion"
The local Fianna Fáil TD had asked early in their exchange whether the Minister had confidence in the HSE that these services will be delivered.
In response the Minister said "My confidence is shattered in the HSE"