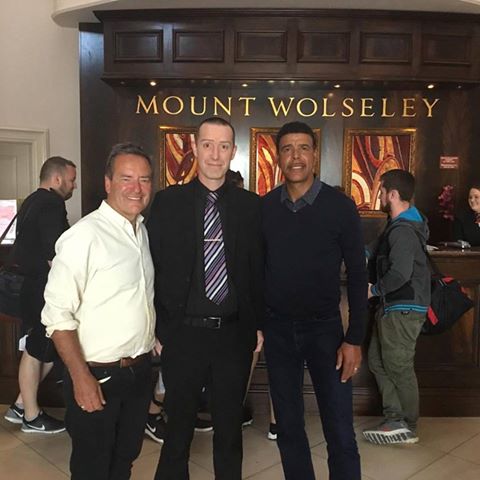 Well known soccer pundits Jeff Stelling and Chris Kamara were in Carlow checking out the local GAA talent on Saturday.
The Sky Sports duo are here in Ireland as guests of AIB to learn about Gaelic football and were in Netwatch Cullen park for the Carlow v Leitrim game on Saturday evening.
And it looks like they enjoyed their short stay in Carlow.
Video evidence shows that Kammy later took to the stage in the Mount Wolseley to show off his vocal talents.
Accompanied by resident singer Martin 'Mush' Molloy, Kamara sang a few numbers including 'You've got a friend' and 'When you say nothing at all' to the delight of guests and locals.
Kamara and Stelling are due to return to Ireland again during the summer.