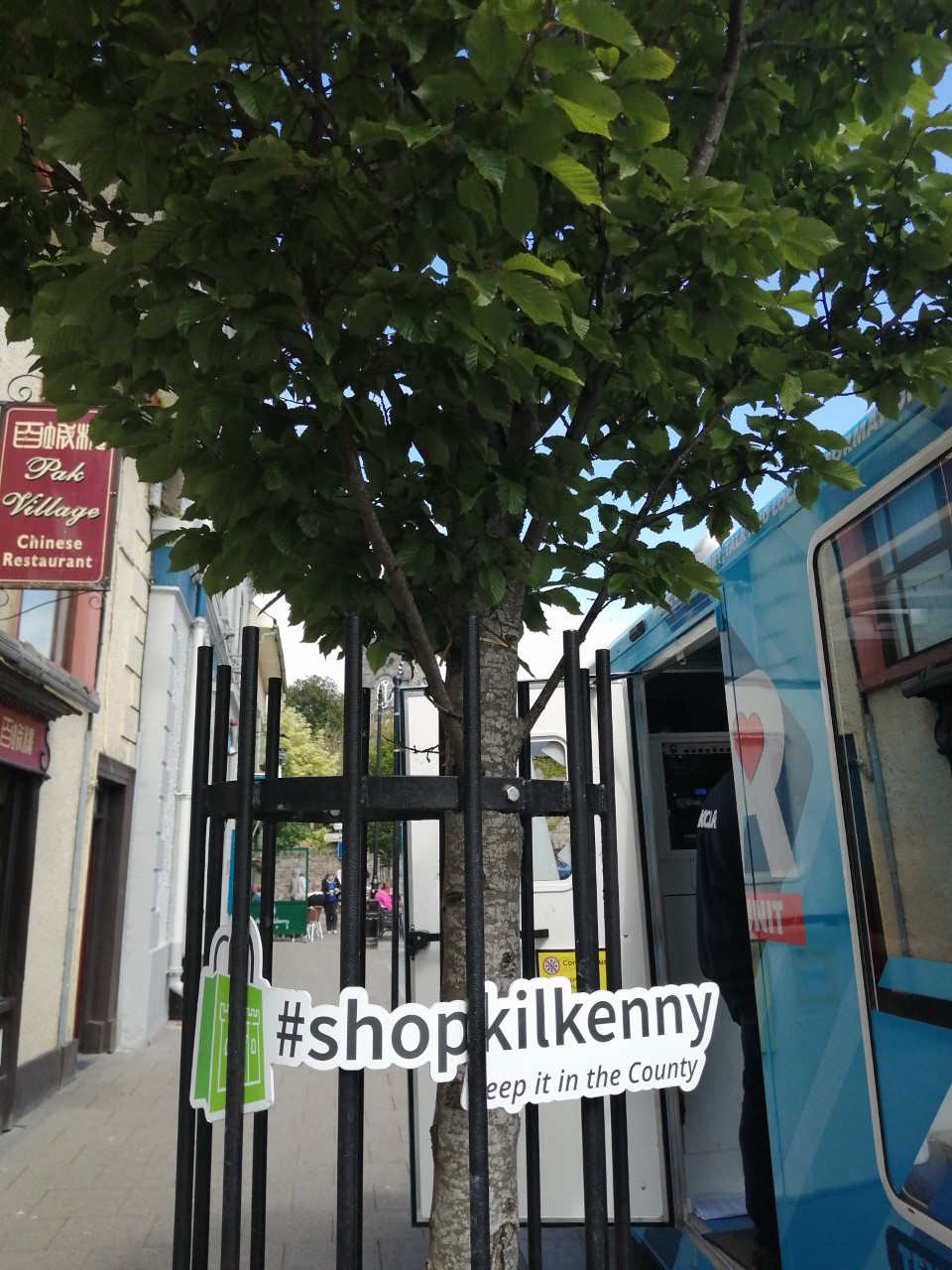 This summer, we're out and about supporting all our local businesses who are reopening and making every effort to ensure your safety when out shopping – whatever your business, we're making it our business to support you.
This morning we were in the beautiful sunshine in Thomastown, meeting so many fantastic local businesses.
Jackie from The Blackberry Café, Meike Donohue of Balance Matters, and Martin Walsh of Watties Ice Cream kicked off the show.
Ada Doyle of The Rosemary Tree Cafe and Nina Harden, Marketing Manager of The Truffle Fairy tell us about their delicious offerings.
Former students of Grennan Mill Craft School talked about how creativity offered support during lock downs & Lucas Dwan discussed his T-shirt designs.
Carlow Weather's Alan O'Reilly says get the sunscreen ready for the weekend.
Mag Kirwan of Goatsbridge Trout Farm shares the difficult diagnosis she received recently and chats about the importance of positivity.
Eddie Murphy of Happy Valley Coffee tells us about their beautiful river side location, before comparing curls with Dee from Shop Kilkenny!
Michelle Sommers of The Salon Hairdressers has tips for our tresses
Father & son duo, Seamus and Jamie O'Hara of O'Hara's Pub and Unwind Coffee Company tell us about the challenges and changes faced by business.
Cathal Treacy from Treacy's Homevalue Hardware chats all things DIY and Seamus Quigley shares his love of Thomastown.
Carol Whelan of Prendergast Butchers talks about the longevity of the family business and her daughter Sinead tells us about her artwork.
Shop Local, Shop Safely, Keep it in the County. Supported by Kilkenny and Carlow County Council.