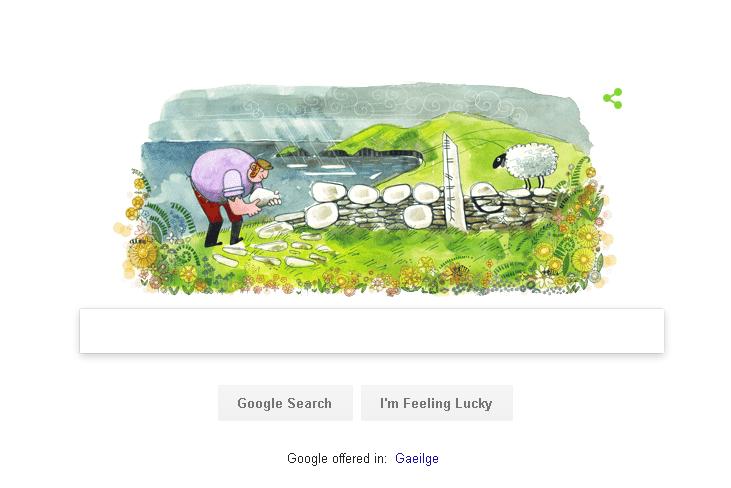 A Kilkenny artist's drawing is being seen by everyone with an internet connection around the world today.
Ross Stewart is responsible for today's doodle on the Google homepage for St Patrick's Day.
The cartoon shows a farmer building a stone wall in a field by the coast, all the while being watched by his sheep who's standing up on the wall beside him.
Ross has worked on all three of local animation studio, Cartoon Saloon's Oscar nominated films – The Secret of Kells, Song of the Sea and The Breadwinner.