KCLR News
Kilkenny County Council received the most funding of any council for caravans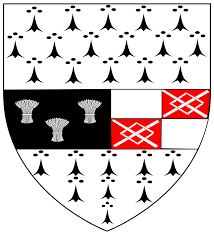 Kilkenny County Council has received the most government funding of any local authority for caravans for Traveller accommodation.
Housing Minister Eoghan Murphy has confirmed more than €7,000 was drawn down by the local authority over the past five years.
Just four county councils in the country have availed of the government's Caravan Loan Scheme under the Traveller Accommodation Act since 2012.
They are Kilkenny, Tipperary, Offaly, and Clare County Councils – and out of those Offaly and Clare both only drew down money once – in the region of €640 each in 2013 and 2014 respectively.
Kilkenny's Local Authority is actually the only one to have drawn down funding every year, and last year, €2,560 was allocated to them.
The scheme of repayable loans – and sometimes grants – for caravan replacement is one of the supports offered under the government's Traveller Accommodation Programmes.
So far, for this year Kilkenny County Council have been granted €640, bringing their overall total since 2012 to €7,040.