KCLR News
News & Sport
Kilkenny County Council wants to hear your views on the city's Sustainable Urban Mobility Plan
You can also fill out an online survey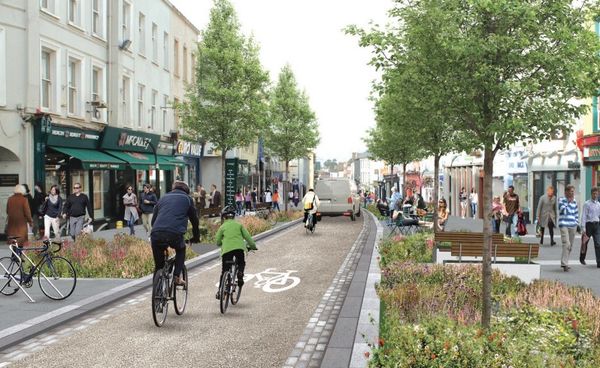 The local authority wants to talk to people about the first draft of the Kilkenny Sustainable Urban Mobility Plan.
There are information events on today (Friday, 21st April) at two the two main local shopping centres.
You can also fill in a survey.
They're to tell people about the plans to change to way we move around the city to more sustainable and people-friendly modes of travel.
They'll be at MacDonagh Junction from 9am until 11am and at Market Cross from 3:30pm to 5pm.
John Hurley from the Kilkenny Chamber says its important that people take part in this consultation process; "My key message is to get involved; this is your business, this is your city, this is your opportunity to have your opinion heard, it's your opportunity as well to inform yourself if you're not sure about the details because if you go to either MacDonagh Junction in the morning or Market Cross in the afternoon, you will meet with the county council engineers and planners, you will also meet with the independent consultants, the experts on traffic management".
He also says "It is a really important issue and I'm glad to be here to remiind people to do, please take part in the events there on Friday, it's really important that everybody's view is expressed but really you can't have a view until you're self informed of what the key issues are".
And he adds something needs to change; "It seems to be working fine the way it is but really when you talk to people it's not, Kilkenny like so many other towns is becoming clogged up with too much traffic, traffic and management systems that are just not working".