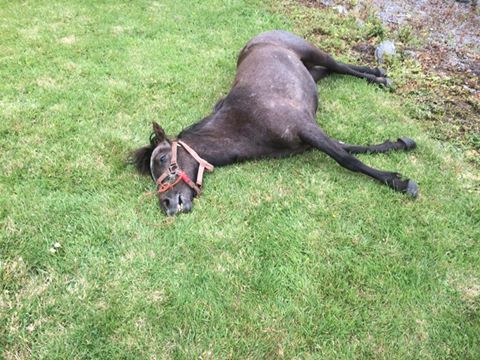 ***************WARNING DISTRESSING CONTENT************
Kilkenny Gardaí have confirmed they were called to another distressed horse in the city yesterday.
At about 1 o'clock they were called to a house in the Shellumsrath area where a very sick mare had wandered into someone's front lawn.
A video of the horse collapsing was posted on Facebook yesterday.
The post says the Gardaí tried their best to give water to the animal and stayed with her while the vet was on the way.
However, the mare couldn't be saved and had to be put down.
Gardaí have told KCLR News that, as far as they could see, the horse hadn't been physically mistreated but was suffering from very advanced colic.