KCLR News
Want Justin Bieber tickets in Kilkenny? You may join the queue.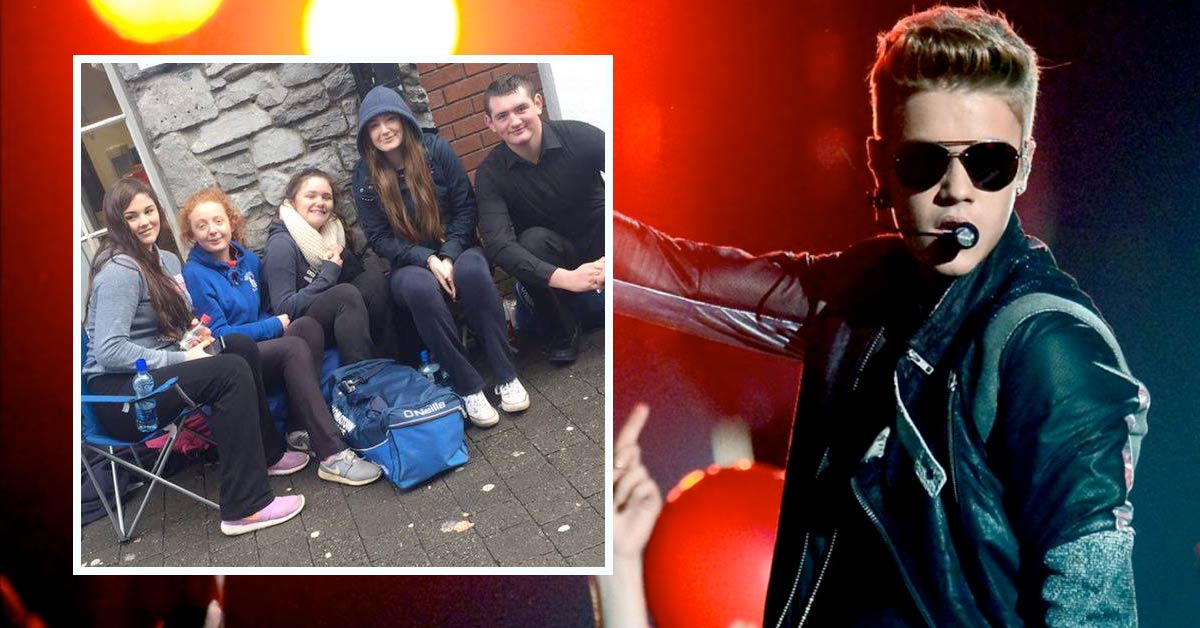 He's been busying himself in recent months occupying the top spots in the Irish singles charts but Justin Bieber finally brings his Purpose world to Ireland on 1 November 2016.
Update 6.20pm: He's only gone and added a second date – tickets for 1 and 2 November on sale 9am Thursday.
With pre-sale tickets also snapped up in advance of his show in the 3Arena, there's one group of local girls have been leading the queue outside Rollercoaster Records in Kilkenny ahead of the general sale on Thursday morning.
When tickets do go on general release, they'll be priced €76-€156 plus booking fee though the high prices don't seem to be putting the girls off.
Iona Gardner, Samantha Kavanagh, Shauna Dack Kennedy, Amy Delaney & Chloe Kennedy are all outside Rollercoaster at the moment, camping for Justin Bieber tickets and they've been waiting outside the shop since shortly after 7am on Tuesday.
By the time John Masterson spoke to the girls (who were close to tears at the sound of Bieber on the radio this morning) on KCLR Live earlier today, they were 26 hours in the queue and determined to push through to 9am tomorrow.
"We love him so much, we've been following him since the start. We're true Beliebers – we love him! If we don't get tickets, we'll actually cry. We love him so much, we have to get tickets!"
If you want to find out the passion it takes to drive you to a gig ticket queue days in advance of a release, take a listen below to the clip with John chatting to five ecstatic young ladies.