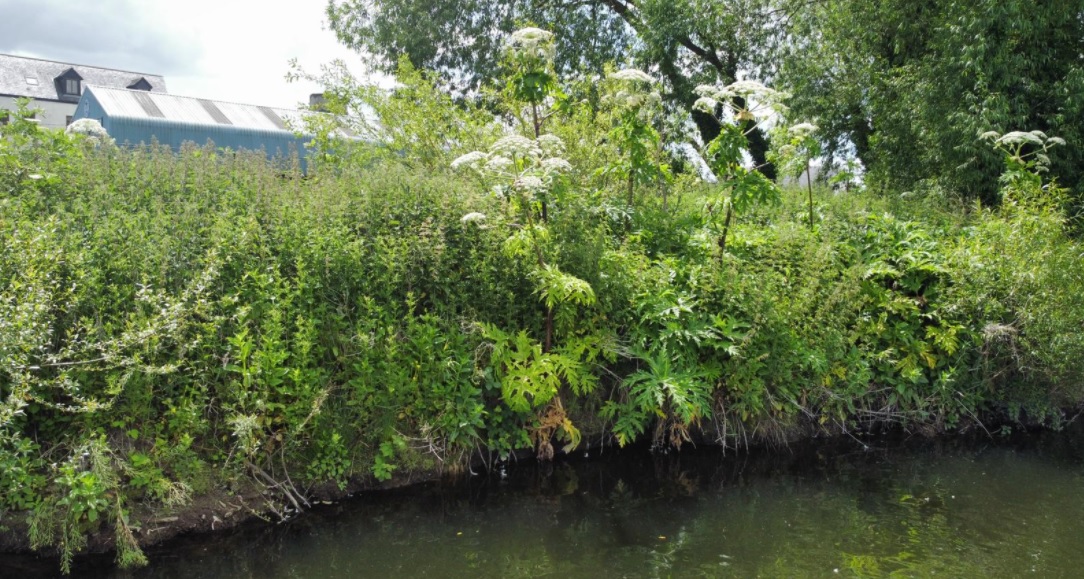 A number of local people have been burned by Giant Hogweed sap.
A local GP is warning people to be wary of the large white flowering plants which have been identified in many parts of Carlow and Kilkenny along roadsides, riverbanks and in fields.
The sap is toxic and can cause severe burns and blisters on the skin that can last for a long time and will be extremely sensitive to sunlight.
Kilkenny GP Dr Justin Kwong says local people are suffering burns after coming into contact with the plants so we need to be on the lookout for them.
He told Sue Nunn on The Way it is that he has seen people with milder symptoms in recent weeks but those who do suffer burn injuries will need to get proper treatment.
You can hear the full interview with Dr Kwong here.