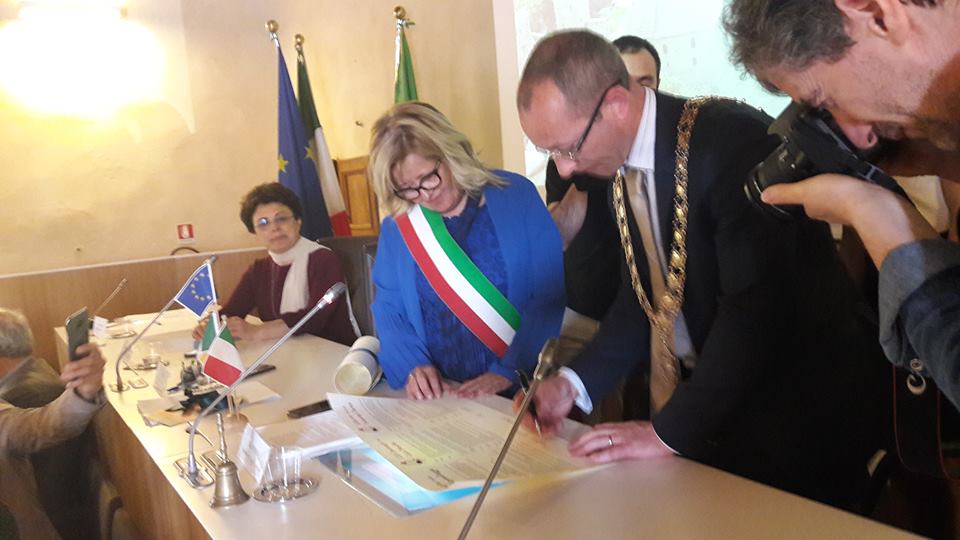 Kilkenny is now fully twinned with Formiginie in Italy.
A delegation from Kilkenny County Coucil – with Mayor Michael Doyle, Deputy Mayor Pat O'Neill and Cllr Malcolm Noonan and two officials – traveled over to the Northern Italian Town for the final stage of the process.
Their Italian counterparts had already done their bit on their last visit to Ireland.
Malcolm Noonan says there are many, social, economic and cultural reasons to build up relationships with other towns and cities across Europe and Brexit makes it even more important.