KCLR News
News & Sport
Kilkenny mother says son traumatised after getting foot stuck in a hole in a housing estate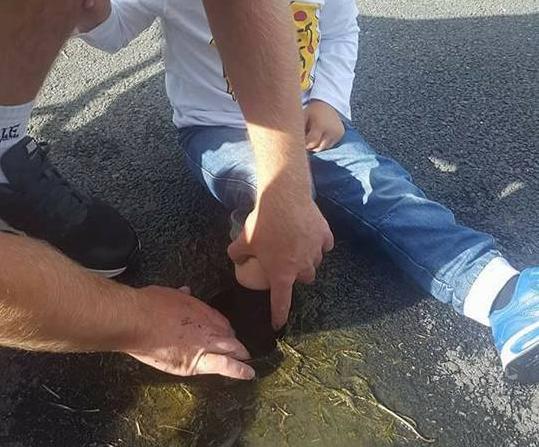 A local mother has described how her young boy had to have his shoe cut off after getting his foot stuck in a hole in a Kilkenny housing estate.
The youngster was out on his bike and stopped to put his foot into a puddle of water but got stuck there for up to 45 minutes when he couldn't remove it.
Eventually he was freed but his mother Clara told KCLR Live earlier it was a bit of an ordeal for the three-year-old:
"He was screaming, he was hysterical. The same foot that got caught in it was the one that was just out of a cast because he had broken it.
"It was a traumatic experience for him so we're just hoping the council can get up and fix it asap before it happens to another child."