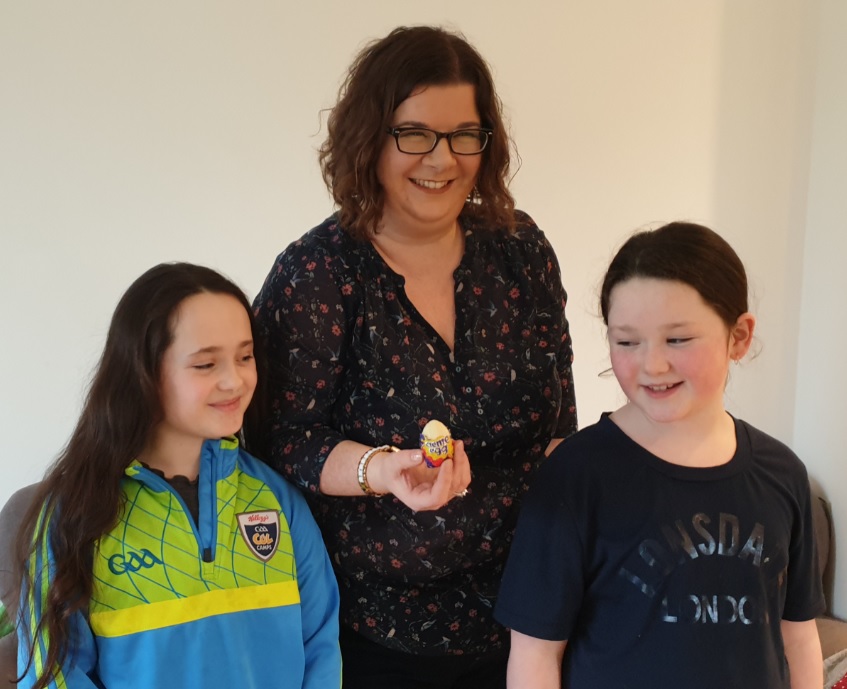 A Kilkenny woman's found one of the rare White Cadbury Creme Eggs.
Ciara Monaghan tracked it down in Applegreen & Spar Irishtown & won herself €10,000.
Speaking about her surprise win, Ciara said "I couldn't quite believe it when I realised it was a White Creme Egg. I never win anything, so this came as such a shock! I still haven't decided what I'm going to do with the prize money but it's definitely going to involve some form of holiday!"
Outlet owner John Eivers has been telling KCLR News "we're absolutely delighted Ciara has won €10,000 in the hunt for the Cadbury's white creme egg, Ciara's a very regular customer & visits the shop almost every day".
Mr Eivers adds "it's great to see it won in Spar Irishtown, here we're always proactive in pushing customer special offers & supplier competitions in the that hope one of our regular customers would win a prize".
There are still a number of the eggs to be hunted down before Easter – they're camouflaged as a classic Cadbury Creme Egg as part of a promotion which runs until April 21