KCLR News
News & Sport
Laois Lotto player scoops €2.2million in last night's game
Meanwhile, somebody in the same county failed to claim their €45,000 snowball prize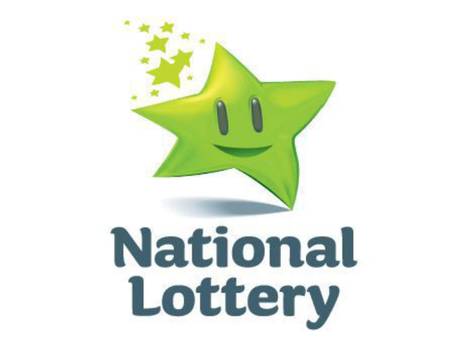 A lucky Laois Lotto player scooped €2.29million in last night's draw.
The winner, who bought the ticket online or on the app, has been sent an email.
They're the 12nd National Lottery millionaire of 2023.
Winning numbers were: 2, 12, 16, 24, 39, 40, and the bonus number was 25.
A National Lottery spokesperson said: "It was a life-changing Wednesday night for an online Lotto player in Laois who won over €2.29 million in the midweek draw. The Laois player has now been crowned as the 12th Lotto jackpot winner for the year to date following jackpot wins by players in Limerick, Dublin, Meath, Donegal, Westmeath, Louth and Leitrim."
Meanwhile, members of a lucky work syndicate, also from Co. Laois, have travelled to Dublin to collect their Lotto Plus 2 top prize of €250,000 which they won on Saturday 5th August. They waited well over a month to initially make contact with the National Lottery to make arrangements to take their prize and their syndicate leader told how his unusual Lotto routine delayed his colleagues prize claim for weeks on end; "It's been an incredibly exciting couple of weeks. Some people might say that I have a strange routine with my lottery tickets. I buy my weekly ticket and I always wait a couple of weeks until I check them. It allows me to daydream for a little longer with the hope that I could potentially have a winning lottery ticket worth a couple of million euro in my wallet. On this occasion, shortly after the draw, somebody told me that the Lotto Plus 2 top prize was sold exactly where I bought the ticket for the syndicate. My ears cocked up immediately and I thought, oh hello, the chances of me having this winning ticket could actually be a reality. Any normal person would have checked their ticket straight away but I still managed to hold out for nearly two weeks before I actually checked the ticket. It was only when I read that the winner of the prize still hadn't come forward to claim it that I knew I just had to check it. All that anticipation and build up was all the sweeter when I checked it to see we had won the €250,000 prize".
However, another person from the same county has failed to claim €45,075 from a Snowball win in the Telly Bingo draw on Friday, 14th July.
The ticket had been bought on Tuesday, 4th July at Dunnes Stores in the Kyle Shopping Centre on James Fintan Lalor Avenue in Portlaoise.
Deadline to claim it was close of business today (Thursday, 12th October).
Play National Lottery games responsibly, play for fun.