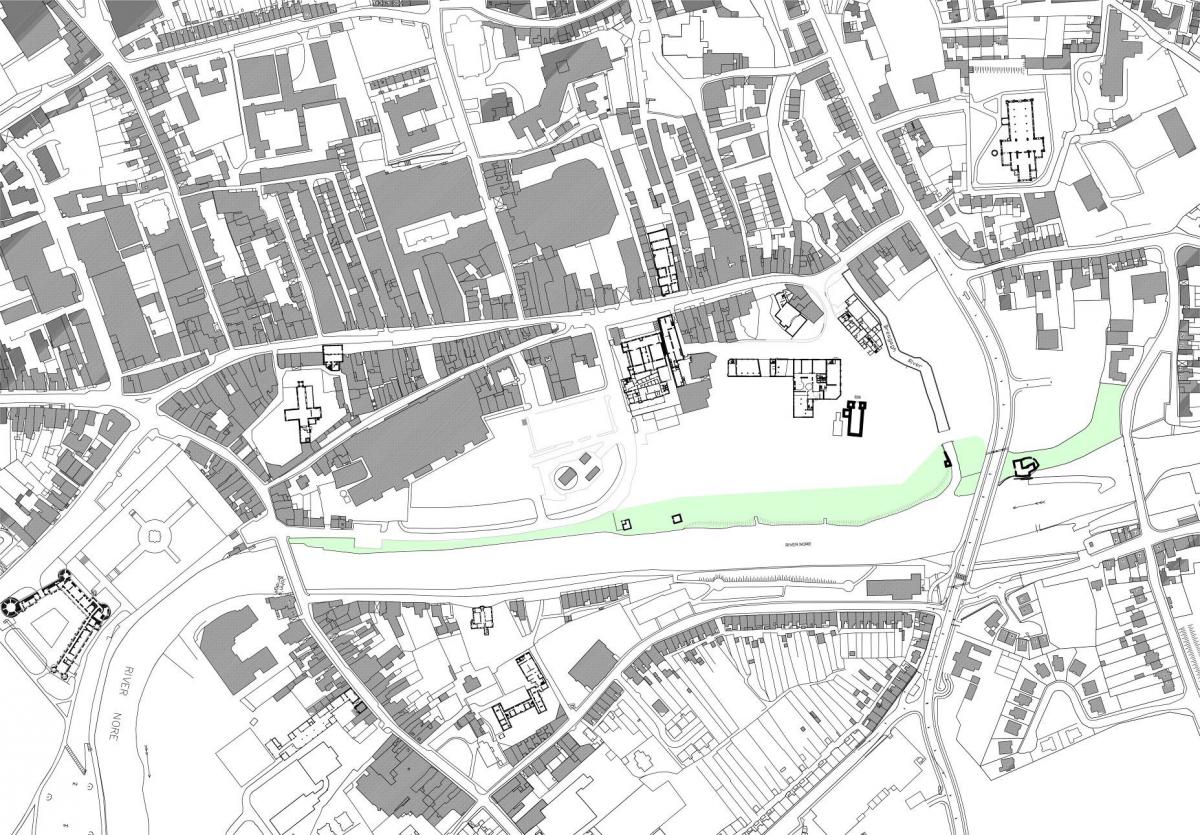 Today is the final day for you to have your say on the new linear park in Kilkenny City –  one of a number of features planned for the former Smithwick's Site.
A period of public consultation began a number of months ago on the proposed development of a riverside garden in the St Francis Abbey site.
The development which will run from Bateman Quay through to Green's Bridge is expected to be finished before the end of the year.
There are a number of important monuments and features in the area including St Francis Abbey, the city walls and Evan's Turrett.
Details of the project have been on display in County Hall and the library on John's Quay while drawings and designs of a number of projects taking place in the former Brewery Site can still be seen in the arts office on John Street.
A public information meeting was held in the city last month attended by around 20 members of the public and elected representatives.
Submissions on the linear park can be made to County Hall, John Street or to riv[email protected] before close of business today.