KCLR News
News & Sport
Leaving Cert students in Carlow, Kilkenny & beyond will today see how grades were worked out by teachers
The Student Portal opens at 9am this morning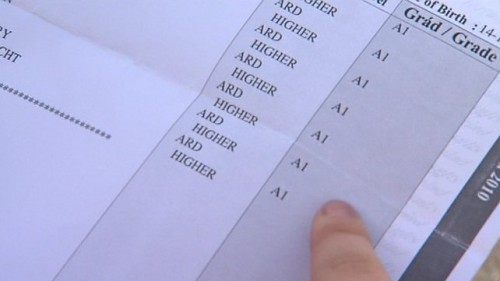 UPDATE 11am
The website where Leaving Cert students can see what marks they were given is back up and running, after crashing this morning.
Students were delayed by up to an hour due to the volume of traffic trying to access the website.
Students will be able to see what marks they were given by their teacher, and if they were then marked up or down under the standardisation process.
ORIGINAL STORY
Leaving Cert students will be able to review how their grades were worked out by their teachers today.
Details will be available on the Student Portal, which opens later this morning.
Students. 2.000 of which are in the Carlow & Kilkenny area, will be able to get the subject percentage marks they were awarded by the Calculated Grades process through the Portal which opens at 9 o'clock this morning.
They will also be able to access the estimated percentage marks provided by their schools.
Leaving Cert pupils may want to access and think about this data if they're considering an appeal of their Calculated Grade.
Those who are unhappy with the marks they receive in one or more subjects will have the opportunity to make an appeal.
The appeals process will also open at 9am and students can access it through the Calculated Grades Student Portal – they'll have until 5pm on Wednesday to submit an appeal.
Meanwhile parents of leaving cert students have been seeking legal advice ahead of being able to review their grades this morning.
Barrister John Temple has received a number of phone calls from parents & says "There are quite a few, I got four phone calls on Friday, I got about two or three on Thursday and maybe four or five as well last Wednesday."