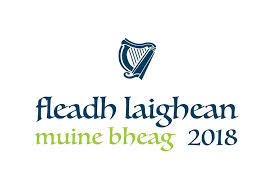 A packed programme of events was launched in Muine Bheag last night as the town prepares to host the Leinster Fleadh this Summer.
The competitions start on the 9th of July running until the 15th and more than 10 thousand visitors are expected over the course of the week.
There will be up to 3 thousand competitors alone and about 60 adjudicators
Aine Knox of the Leinster Fleadh accommodations committee says they are still looking for people to make beds available.