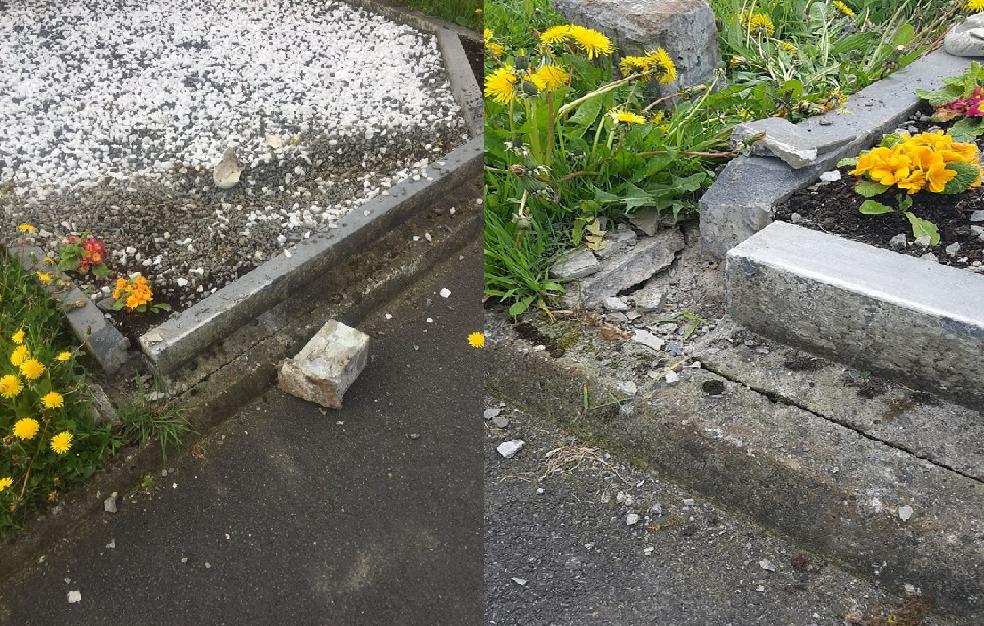 A local family says it was soul-destroying to walk into Kilbride Graveyard in Callan and see their parents' grave destroyed.
Antoinette says she got a call on Friday afternoon to say that a car had clearly driven over the grave, cracking and destroying the kerbing, and had then done a turn on it disturbing the top-soil.
Theirs is the only plot in that particular area and they don't yet know how much it's going to cost them to repair the damage.
Speaking to KCLR News, Antoinette says it was her sister who found it in that state:
"I went straight out to see what the damage was and to console her as well. She was very upset to walk in and find that, as you can imagine.
"It's absolutely disgraceful. It's their final resting place. It's the only thing we have left of them and to go out and find it like that was soul-destroying."
Antoinette says she and her family don't believe it could have been accidental:
"There's a fair step up to my parents' grave from the ground so it's not as if they just swerved the car a little bit, or misjudged the road. You can't miss the road.
"It's terrible. I don't get what people get out of going into a graveyard and driving over a grave. It's so disrespectful.
"I just don't get what people get out of it."