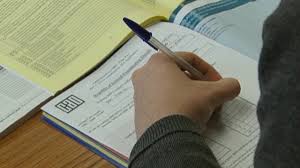 Figures show nearly half of college courses have recorded a points increase on last year's level.
Students across Carlow and Kilkenny are finding out today whether or not they've got their chosen course as the CAO results were released this morning.
Locally, only 11 of the courses on offer in IT Carlow have gone up, 17 have gone down and 13 courses have stayed the same.
Rising demand for a course is the main driver for the change, however the HEA says breaking a general area like science down into more specific, smaller courses with limited places also results in higher points.
Chief Executive Tom Boland believes colleges are willing to change their policies in the area.