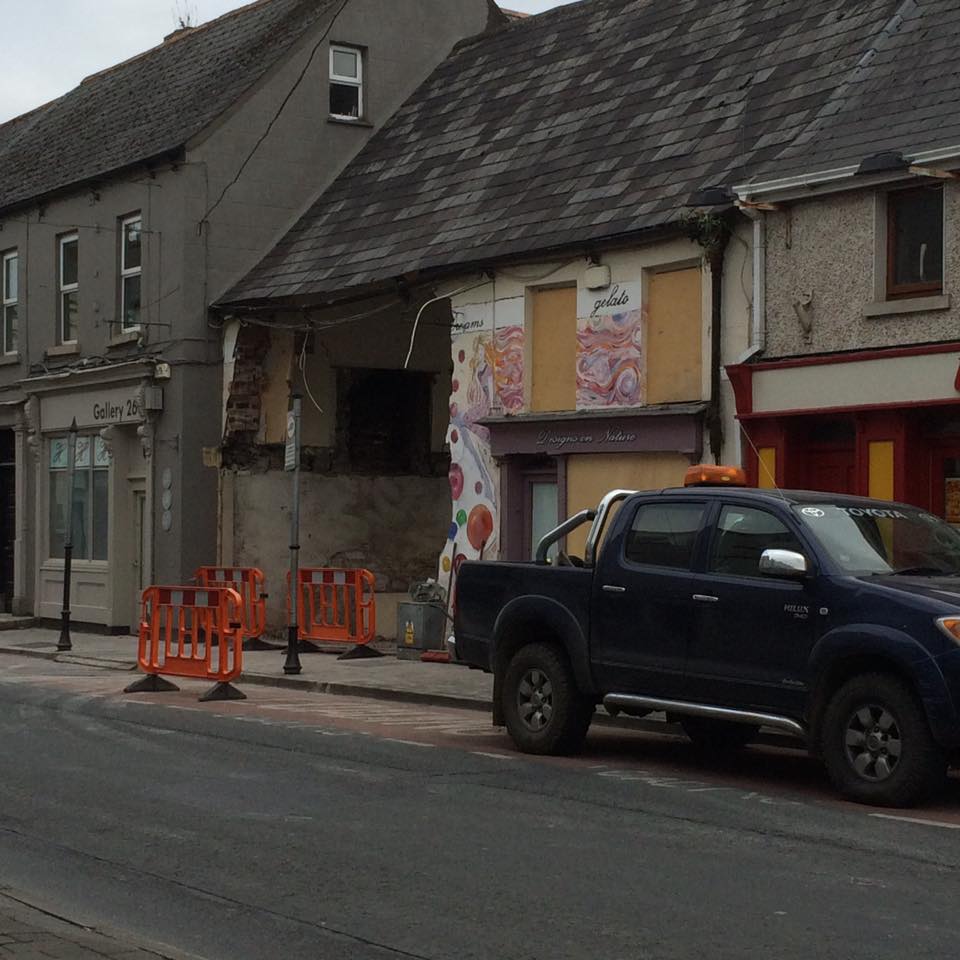 "We were standing in the shop and heard a big bang outside"
Those were the words of Nuala Reddy, who has a shop on Dublin Street in Carlow town – after a building was demolished on the street on Friday.
Residents and shop owners are expressing their shock now after the structure at number 25 on the street was knocked down.
Locals have been posting pictures of the site on social media demanding answers to what exactly is going on.
A similar incident happened on the same street some years ago,  when the Royal Hotel was demolished unexpectedly.
Nuala Reddy from Fussy Galore in Carlow told KCLR news this morning that this work had an effect on trading for her this weekend: