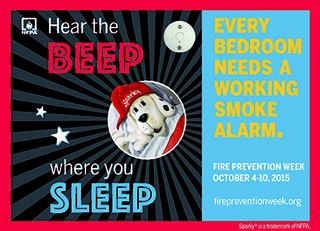 Fire safety week comes to an end across Carlow, Kilkenny and Nationwide tomorrow.
The initiative has been running since the 5th of October.
The week is run jointly with the Northern Ireland Fire and Rescue Service and is about enhancing fire safety, especially in the home.
John Collins is acting chief fire officer in Kilkenny, speaking to KCLR, he says smoke alarms should be in every home.