KCLR News
News & Sport
Lotto jackpot edges closer to the big Carlow win in 2008
Carlow still holds the record for the biggest ever jackpot win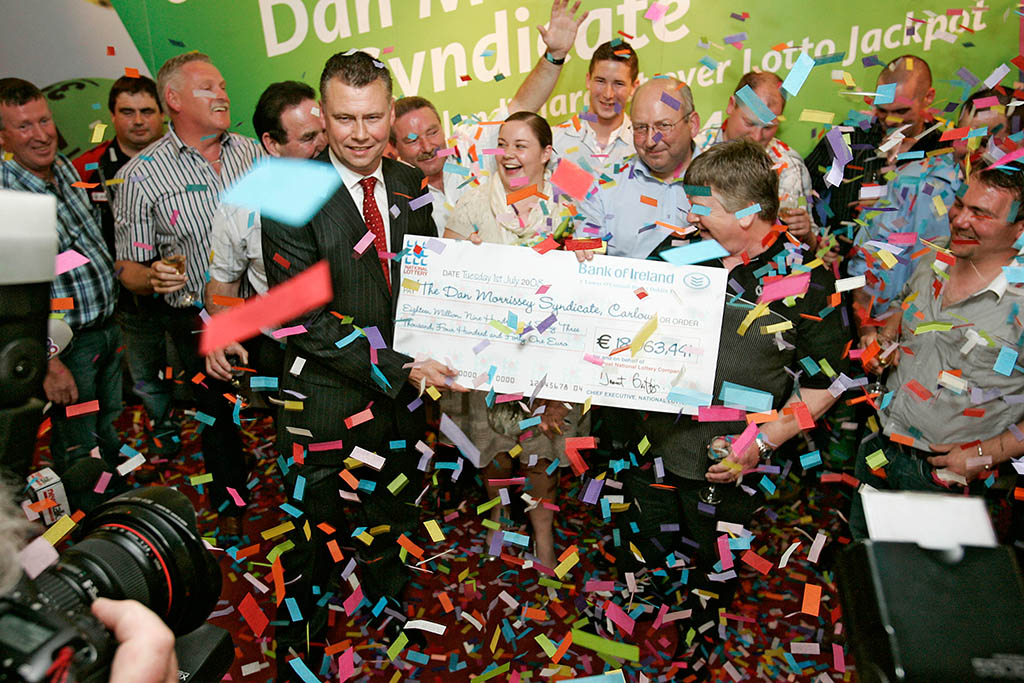 Tomorrow's Lotto jackpot is the second highest of all time.
Since the launch of the lotto in 1988, it's only exceeded 17 million euro once – that was 18.9 million won in Carlow by the Dan Morrissey syndicate in 2008.
If there's a winner tomorrow they could become Ireland's second largest jackpot winner in the history of the game.
The jackpot has been rolling over for more than three months, since early June.