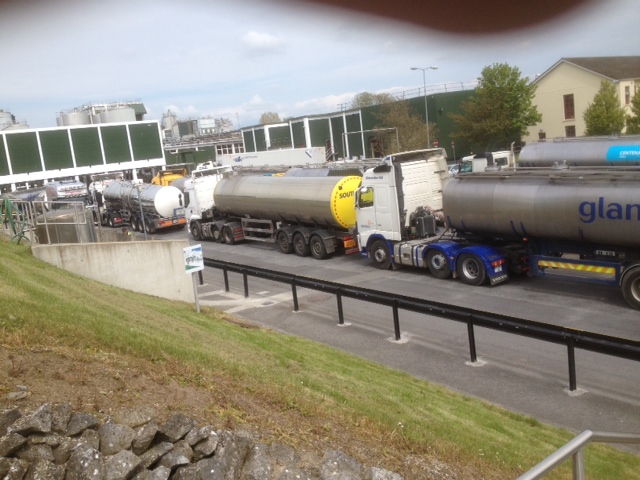 There were reports this morning of lengthy backlogs of milk carriers at Glanbia's Ballyragget plant.
However, KCLR's farm correspondent, Matt O'Keefe says these backlogs are to be expected in the short term in the aftermath of the abolition of milk quotas.
He told the Saturday Show this morning that there won't be any milk lost, explaining that things are bound to move slower at certain times of the day.
The collection of milk is timed to happen between milking so that farmers aren't being inconvenienced while they're actually milking their cows.
Therefore, a number of tankards will inevitably arrive at the Glanbia plant at the one time.
Today's backlog however was somewhat longer than normal.