Featured
KCLR News
News & Sport
Some of the older trucks in the station are over 20 years old
Some of the older trucks in the station are over 20 years old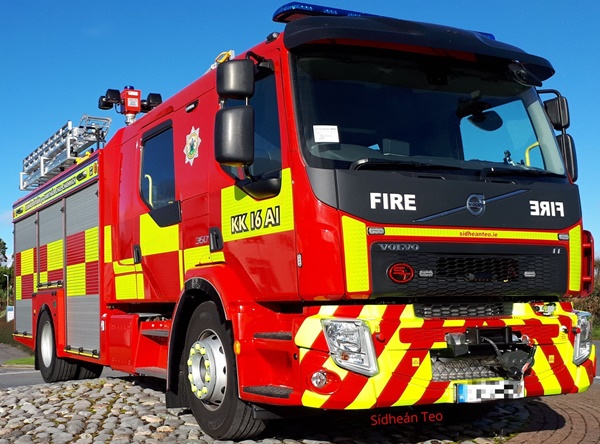 The new 'Class B' fire truck coming to Carlow will allow the station to retire some of its older vehicles.
That's according to Carlow Fire Chief Liam Carroll who says some of the older trucks in the station are over 20 years old.
40 new fire appliances in total will be provided across the 27 Local Authority Fire and Rescue Services after the government announced a €20.8 million euro investment.
Carlow Fire Chief Liam Carroll says some of the current fire trucks in the Carlow fire station are getting a little old:
"We're fortunate in Carlow we have a fairly modern fleet, you don't realise the years going on till you look at the number plate of a truck and you realise it's twenty one, twenty two year's old and you have to start thinking about replacing them.
"They have a limited life span like all vehicles and this announcement really keeps our fleet up to date and keeps it at really modern standard"