KCLR News
News & Sport
New pilot delivery model announced for four flood relief schemes – two of them in Kilkenny
The areas have been hit by flooding issues over the years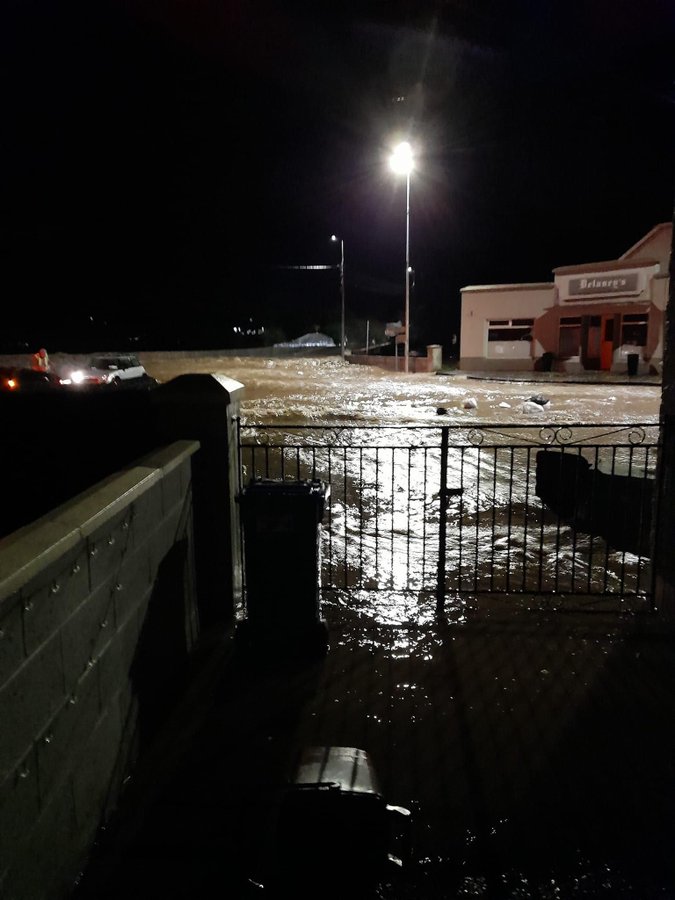 The Office of Public Works has agreed a new pilot delivery model for the delivery of four flood relief schemes, two of them in Kilkenny.
Minister of State for the Office of Public Works, Patrick O'Donovan TD, is in Donegal today (Tuesday, 2nd May) outlining the plans for two projects in that county and speaking to KCLR News from there confirmed that the pilot also covers Freshford and Piltown in Kilkenny.
He says "The last couple of times that I have been in Kilkenny I've discussed on a number of occasions the possibility of moving ahead with some of the OPW-led flood relief schemes in the county under what's called tranche two, so I'm delighted to be able to announce that OPW have now approved Kilkenny County Council to move forward with Freshford and Piltown on a pilot basis, so these would be the first of what are called the tranche two project now they'd be commencing through funding made available from the Office of Public Works.
Minister O'Donovan adds "I know that these communities have been waiting for some time for work on flood relief schemes in their areas to start. The history and experience of flooding in these communities has brought devastation and is a cause of great concern to the families, business and wider community."
And he says "The OPW and local authorities are working in a very challenging environment to deliver and expand the programme of flood relief schemes, due to resource constraints in a highly specialised and professional market. Within the current resource constraints, and from lessons learned to date, trialling a new delivery model for Freshford and Piltown will deliver important flood relief measures for these towns and inform the most efficient approach to delivering the next tranche of 60 flood relief schemes nationally."
Cathaoirleach of Kilkenny County Council, Cllr. Pat Fitzpatrick, says "I am delighted to welcome this announcement by Minister O' Donovan which will allow the Flood Relief Schemes in both Freshford and Piltown commence, where the issue of flooding has been ongoing for years. I want to acknowledge the commitment and funding provided by the Office of Public Works for these projects and ongoing projects in Ballyhale and Graiguenamanagh."
Kilkenny County Council welcomes today's announcement that Freshford and Piltown Flood Relief Schemes are to commence as pilots for the second tranche flood relief schemes – in a statement they say "OPW Flood Management Plans 2018 identified both Freshford and Piltown as having properties at risk of flooding and Freshford has endured significant recent flood events. This announcement marks the first step in the process of alleviating flooding in both communities who have long suffered from issues associated with flooding. The announcement will allow Kilkenny County Council to continue with their ongoing efforts to tackle flooding in the County and allow us to use the experience gained on ongoing schemes, in both Ballyhale and Graiguenamanagh, to progress these additional Schemes."