KCLR News
News & Sport
Number of Councillors in Kilkenny & Carlow will remain the same but electoral areas to change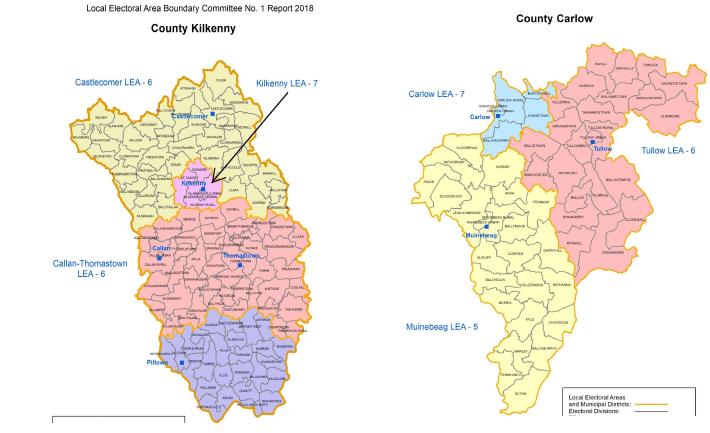 Minister John Paul Phelans Electoral reform will bring no change to the number of councillors in Carlow and Kilkenny.
But a boundary committee report has recommended adjustments to the electoral areas in each county.
The existing municipal districts were introduced after Phil Hogan abolished the town and borough councils in 2014.
Kilkenny currently has 4 with 24 elected members and Carlow has 2 with 18 councillors.
The boundary committee has come back to the Minister and recommended that Kilkenny should still have 4 electoral areas but not in their current form.
Instead the county will be divided into Kilkenny Municipal Borough District with 7 seats, Thomastown with 6, Castlecomer will also have 6 while Piltown will have 5.
Carlow will move from 2 to 3 municipal districts – Tullow will be restored as an electoral area with 6 seats, Carlow town will have 7 seats and Muinebheag will have 5.