KCLR Sport
One gold and 4 silver for Kilkenny Handballers at One Wall competition at World Championships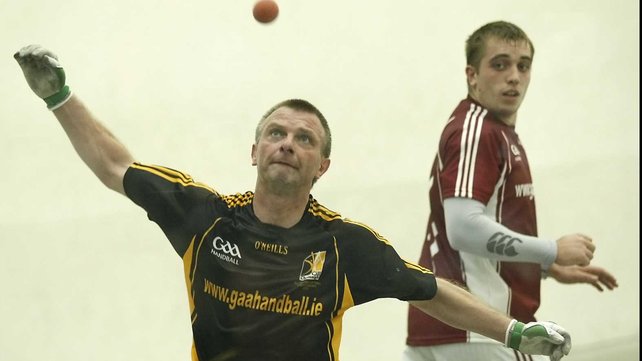 On Saturday in Calgary at the World Handball Championships saw the One Wall World finals take place.
Kilkenny were in 5 finals winning 1 gold medal and 4 silver medals. Ducksy Walsh won gold in mens 40+ singles and silver medals were won by Ciaran Neary Talbots Inch in mens c singles, Jack Doyle and partenr Brodie Winters Australia in 13 & under doubles, Kyle Jordan Kilfane won 2 silver medals in 11 & under singles and doubles with Sean Callan Monaghan.
Sunday saw the start of the 40×20 competition with Eoin Brennan Kells in 15 & under singles winning his first game but was dft in a tie break by Michael Egan Roscommon in 2nd rd.
Ciaran Neary Talbots Inch won his first game beating Ryan Pelsh Minneapolis in 2 games in mens a singles.
Also in mens a singles Brendan Burke Kells won his first game dft Malachy Flisk Alaska in 2 games.
Mondays fixtures (in Irish time)
Mens C Singles at 3pm Dan Breen Kells v Jonathan Walsh Tipperary.
Mens 23 & under challenger singles Fergal Lalor Talbots Inch v Malachy Flisk Alaska and at 6pm in Mens C singles Fergal Lalor plays Yuan Zhou Canada.
13 & under singles at 7pmBilly Drennan Galmoy v Abraham Sanchez
13 & under singles at 9pm Jack Doyle Windgap v Jack Darcy Tyrone