Catch Up
Ours To Protect
Ours To Protect Episode 1: Panel Discussion
Funded through Coimisiún na Mean, Sound and Vision Fund.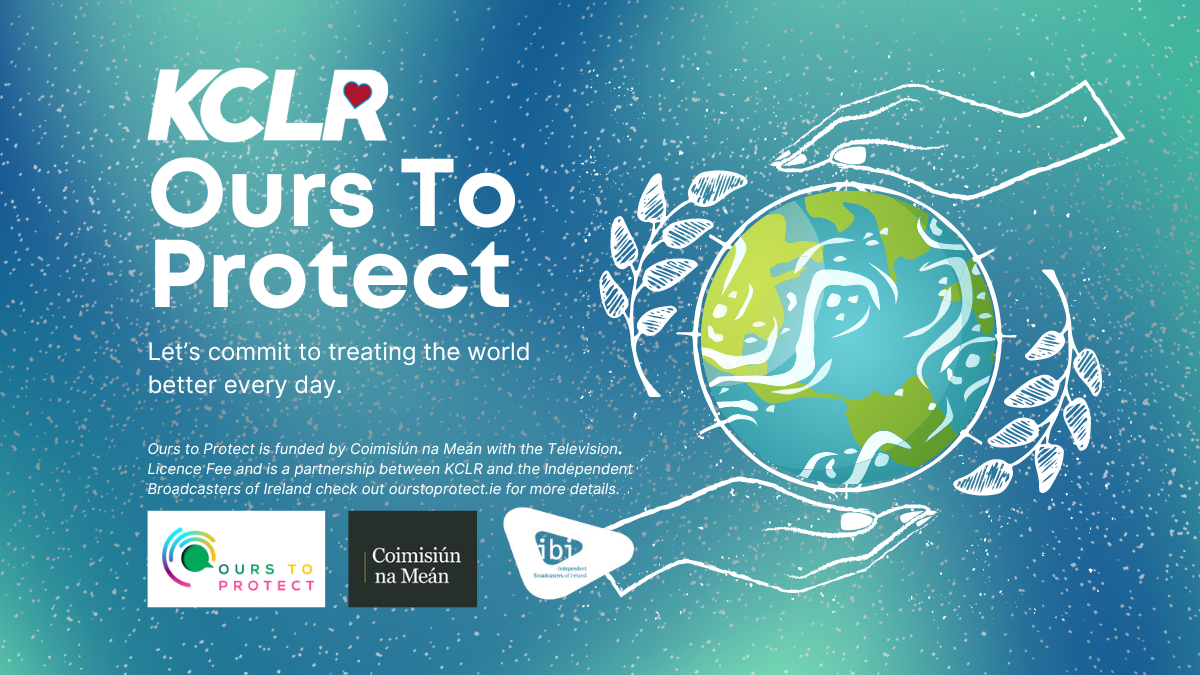 Here on KCLR Live, we're delighted to be involved in a really exciting, year-long climate action project. "Ours to Protect", a radio project spearheaded by the Independent Broadcasters of Ireland is a weekly initiative, which will see 23 local and regional stations broadcast over 1,200 new and unique programmes, all devoted to climate action. Funded through Coimisiún na Mean Sound and Vision fund, the programmes will seek to examine the impact of energy, travel, food waste and lots, lots more.
CEO of KCLR & Chair of the IBI, John Purcell will be with us in a few minutes to tell us more, as well as Kilkenny Climate Action Officer Dearbhala Ledwidge and Ursula Ahern, Waste Prevention Officer of the Southern Region Waste Management Office – and we'll chat all things climate change, where we are and where we need to be.