Catch Up
Packed Lunch School Tour
Packed Lunch Tour at Scoil Molaise: Junk Art, Magnets, Manchester United Fans and More
Packed Lunch Tour at Scoil Molaise in Old Leighlin with thanks to the National Reptile Zoo.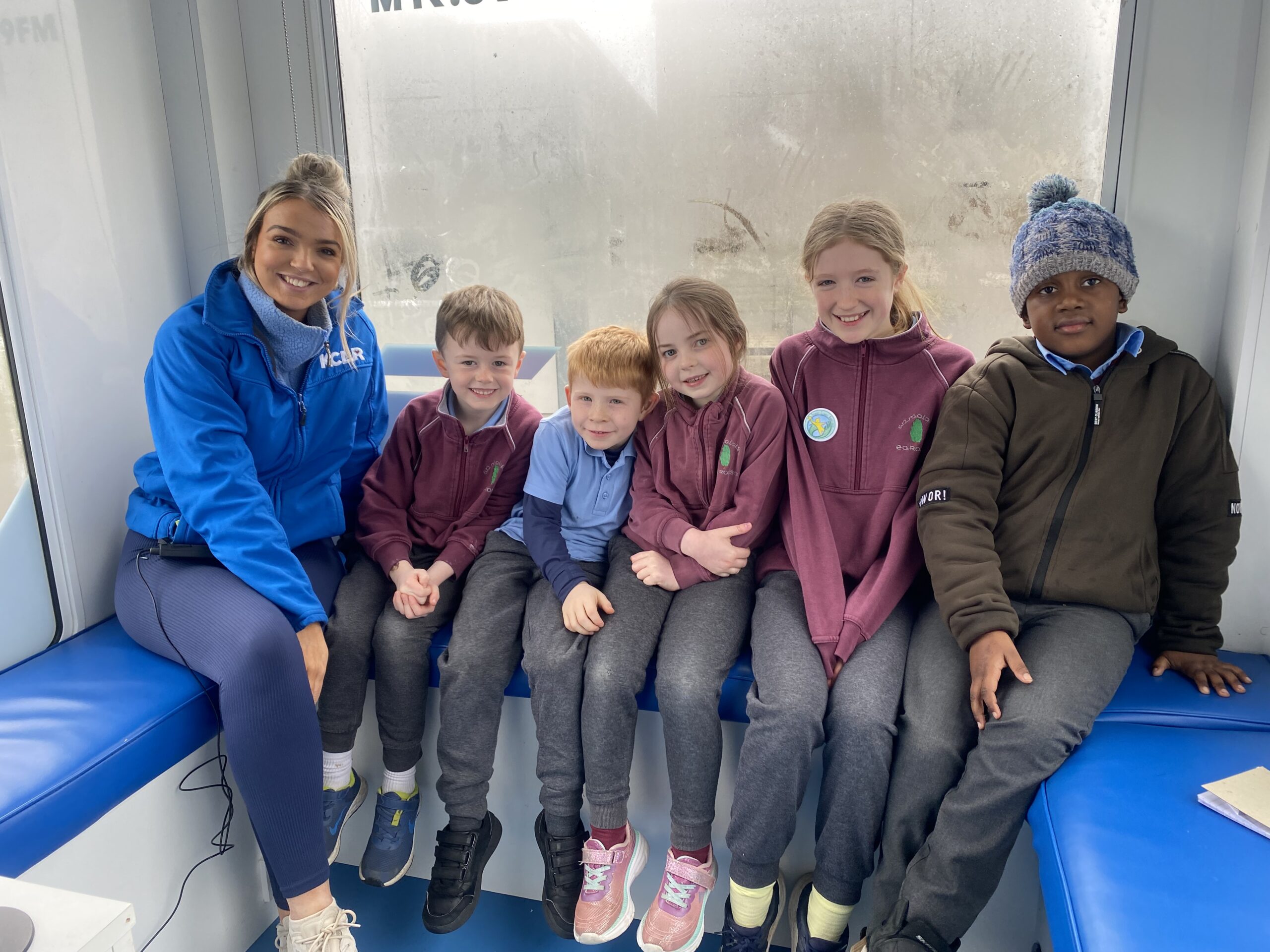 Shannon, Ken and Nicole were out and about at Scoil Molaise in Old Leighlin chatting with our little listeners.
Tommy, Paudie, Maebhe, Aoife, and Jaden chat with Shannon about their school life. We hear about junk art from Tommy and magnets from Maebhe. Paudie told us about the 10 sport that he does. Aoife and Jaden filled us in about music and climate ambassador duties. We also got a reaction from Manchester United fans about the latest match.