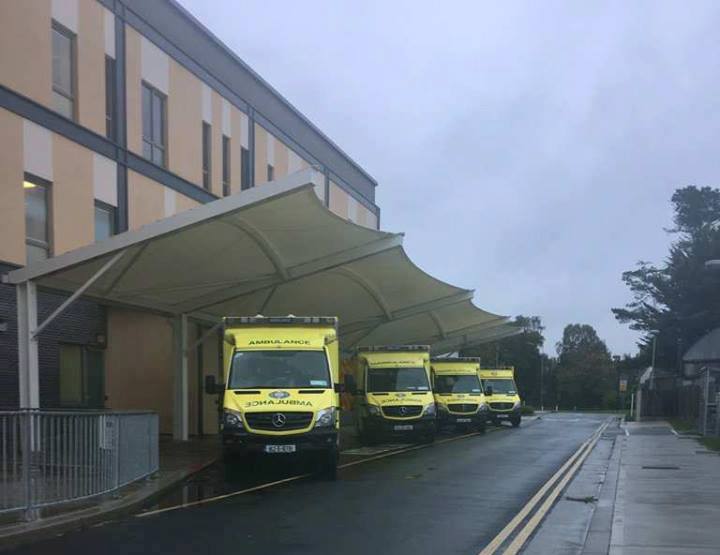 At least four ambulances were delayed for hours outside St Luke's Hospital for Carlow-Kilkenny yesterday as the overcrowding situation worsens.
KCLR News has learned that paramedics were told there was simply no room in the hospital for their patients.
33 people were already on trolleys in the Emergency Department there – which is the fourth highest figure in the country.
It comes as the Head of the HSE and the General Secretary of the Irish Nurses and Midwives Organisation were meeting in St Luke's yesterday.
Tony O'Brien and Liam Doran both co-chair the Emergency Department Taskforce which was set up to develop long-term solutions to overcrowding.
Speaking to KCLR after the meeting, Liam Doran says he saw the situation for himself.
In a statement to KCLR News, the Ireland East Hospital Group says the overcrowding in St Luke's is also down to essential maintenance work which means one of the wards there is closed.
They say the day ward is now being used for patients who normally would have been on Surgical 2 ward, and staff are working to get patients discharged as quickly as possible.