KCLR News
News & Sport
Planning application for Barrow towpath development lodged with Carlow County Council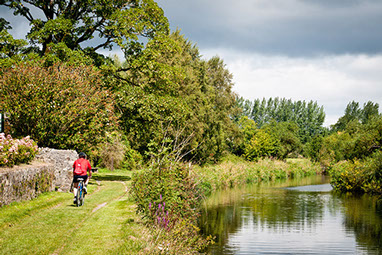 The planning application to develop the Barrow towpath  has now been lodged with Carlow county council.
The project, if it gets the green light, would see a pathway developed alongside the river through Carlow , Laois & Kildare.
There's been plenty of talk, for and against, plans to develop the Barrow towpath in recent years but now the planning application to do just that has been lodged.
The proposal is to develop a multi-use shared leisure route for about 115 kilometres alongside the River starting at Lowtown in Co Kildare, passing through Laois and finishing in St Mullins.
Most of the route , 52 kilometres, is in County Carlow and locals along that stretch are divided on whether the plans will be a good or bad move for the area.
Over the next month they have an opportunity to let the council planners know their feelings by making a submission before the 2nd of March.
A decision from the council is due on March 23rd.