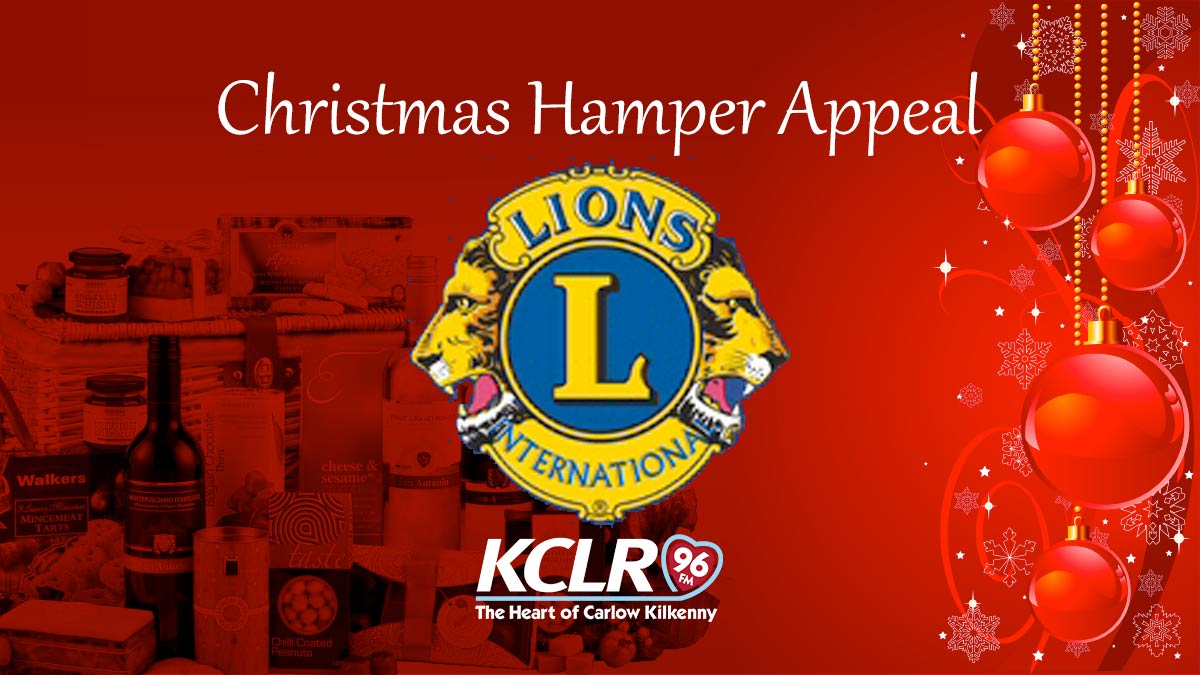 The first of the Lions Christmas Hamper appeal radio auctions got underway this morning.
Stay tuned over the next three days for whats on offer this year and get your bids into the team here – the listings as always are available in the Kilkenny People newspaper or see below.
The Farm Show auction kicked off this year's event last Thursday, with the second one finishing off the run this Thursday.
President of Kilkenny Lions Philip Tierney has been telling KCLR News that the fundraising works due to the generosity of so many people from the club's own volunteers to the business community who donate items & local media who lend their platforms to the event.
Long-standing supporter of the initiative Brian Cody. He says "everybody's capable of doing something, I think that's a great thing."