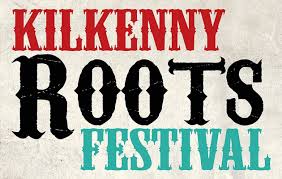 Kilkenny's rhythm and roots festival continues today following its opening last night.
But if you missed the events yesterday, there's plenty more on offer today.
The Cale Tyson band kick off the day's activities with an afternoon gig in Cleere's at 1 o'clock. This is their second performance of the festival having played in Billy Byrne's last night.
There are some other early concerts for people with a preference for afternoon performances. Fernando Viciconte will be in Ryan's from 3 o clock and Barna Howard will be in Billy Byrne's at the same time.
It's not only music on offer, Willy Vlautin will be in conversation with Irish Times music critic Tony Clayton Lea in the Pembroke Hotel at 2.
Later on in the night, Richmond Fontaine, who are on their last ever tour, will play the Set at 7 o clock. Ryley Walker will be in Cleere's at 9 and John Bleck and the Rats will finish of the night in the Set at 11.