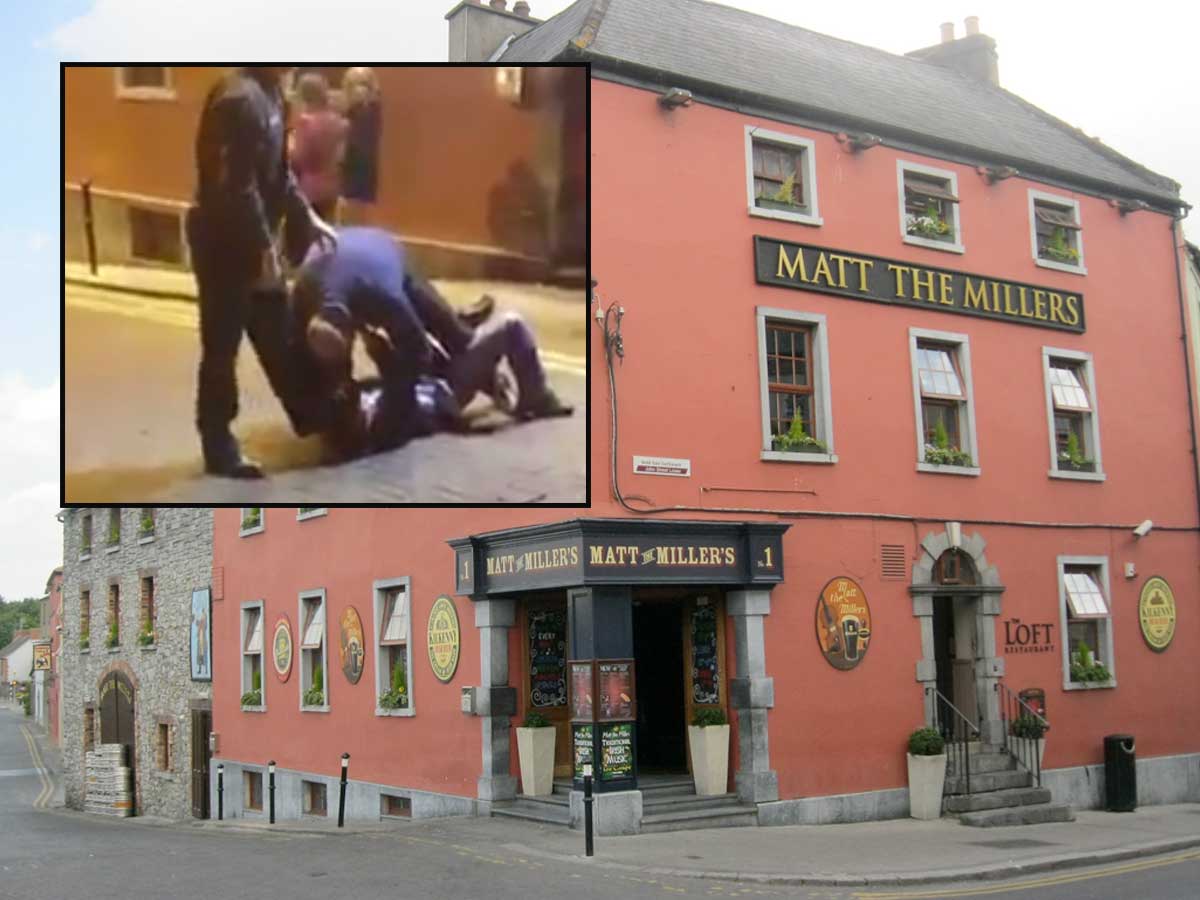 A number of security personnel who were operating at Matt The Millers bar and restaurant in Kilkenny City on New Years Eve have been dismissed by Tiger Security Ltd. after a number of videos surfaced on Facebook on New Years Day, one depicting an adult male appearing to stamp on the head of a man while on the ground.
The main video in question, streamed over 200,000 times since Friday night was posted to Facebook by user Joe Maher. It can be seen below. Viewer distretion is advised.
bouncer scum

Posted by Joe Maher on Friday, January 1, 2016
In a statement published online by Matt The Millers this morning, the venue have indicated that the personnel in question have been dismissed and the matter has been reported to An Garda Síochána.
The statement reads
We at Matt The Millers have been made aware of a very serious incident that occurred on New Years Eve outside our premises. Firstly we wish to say, we are completely disgusted and horrified by the actions of the individuals who were acting completely outside the remit of their engagement as Independent Security Personnel, employed by Tiger Security Ltd. These individuals have been immediately dismissed by Tiger Security Ltd.
We abhor violence of any form and are treating this incident in the most serious manner possible.We have reported this incident directly to the Gardai ourselves, whom we have met and are complying fully with this investigation. We are also in in direct contact with the other relevant parties.
We thank you for ongoing concern.
Established in 2014, Tullow-based Tiger Security provide a full range of security related services to a wide range of customers, servicing Laois, Carlow, Kilkenny, Kildare, Dublin and Waterford. Matt The Millers is depicted on their web site.
Comments are closed on this story.