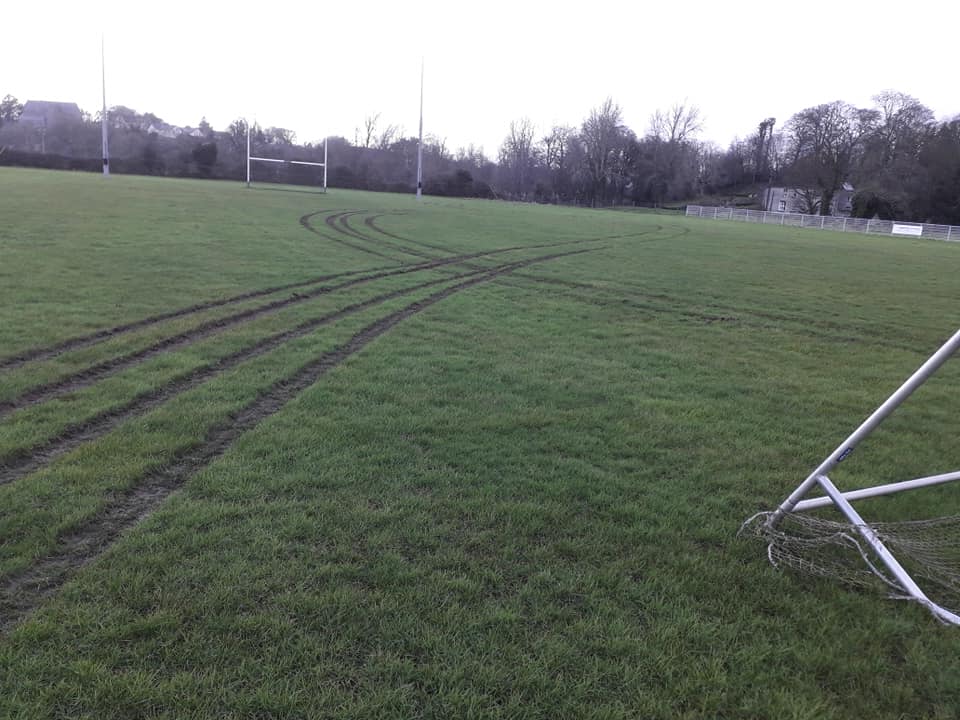 A senseless act of vandalism is how the destruction of a local GAA pitch is being described this morning.
The chairman of Thomastown GAA says he got a call last night to say people had driven a jeep back and forth over their main pitch.
The ground was softer because of the rain so extra damage was done to the field.
Ger Walsh has told KCLR News this morning it was witnessed by a club member.
One of the licence plates also fell off the vehicle, and a credit card believed to have belonged to one of the culprits was found.
The Gardaí have been notified and these items have been handed over to them.
A number of matches were to take place on that pitch this weekend but they'll now have to take place on their second pitch which is used for training.
Ger says it's especially disheartening because of all the work that's been put in for free by the club's volunteers to get the pitches ready for the year.
Anyone who has any more information on the incident can contact Thomastown Garda Station on 056 7754150.