KCLR News
News & Sport
South Kilkenny Councillor disappointed for local groups who missed out on community grants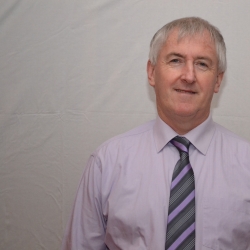 A quarter of a million euro's been divided between eight local groups but it's left a bitter taste in some mouths.
The July meeting of Kilkenny County Council heard that applications for the Community & Culture Facilities Grant Scheme had been submitted by 19 groups, between them looking for €750,000. However the local authority had just a third of that amount to give away.
€40,000 was awarded to Johnstown Community Playground, Slieverue Linear Park and Kilfane Handball Club. Callan Handball & Racquet Club & John Locke's GAA Club each get €37,000. Tullaroan Development Association will benefit from €35,000 while €12,000 goes to their counterparts in Stoneyford & the remaining €9,000 to Ferrybank AFC Soccer Club.
Councillor Pat Dunphy proposed a motion calling for the groups that missed out to automatically get funding next year.
This was defeated by his colleagues with just two showing their support, something that disappointed Councillor Dunphy afterwards.