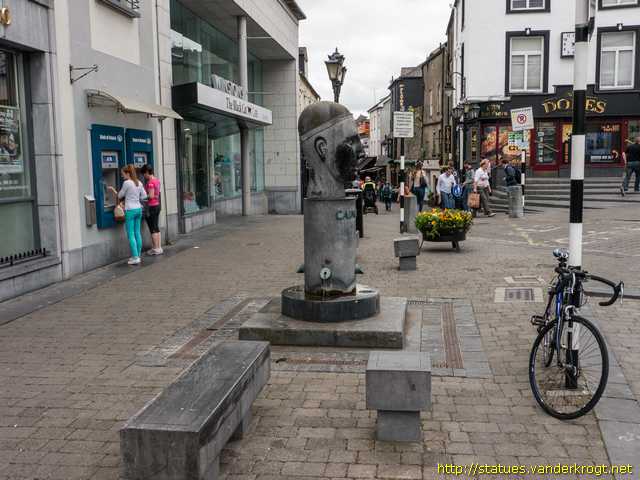 St Canice's head has finally found its new home in Kilkenny City.
The bust of the local city's patron saint had for years been situated outside the Bank of Ireland on Parliament Street but due to work for the Medieval Mile, he was removed and put into storage for a time.
He's now been installed on Dean Street, in front of his Cathedral.
However, there have been questions raised by locals about the fountain feature of the statue which now appears not to be working.
Kilkenny's Mayor, Patrick O'Neill says there had been trouble with that feature when it was on Parliament Street and the infrastructure isn't available on Dean Street for it.