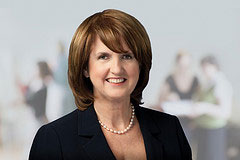 In Local News …
Kilkenny's new centre for job seekers will open today & Tanaiste Joan Burton is due to attend.  While Carlow County Council's one of the first to introduce what's been described "the Google Maps of graveyards".
In National News …
Police in Scotland have recovered human remains at a farm just outside Glasgow and a man's been arrested.  While Gardai have joined their European counterparts for a 24-hour speed enforcement marathon which began at 6am this morning.
In Sport …
We've details of wins in Carlow's Senior Football League Division 5 and hear of the charity challenge involving Kilkenny senior hurling squad.
Best / Worst Jobs …
Are you in the best or worst job? Seemingly our type of employment is on the worst list. (But we love what we do!) Check it here
Health Check … 
Got a gynaecological question? John Masterson will be joined by specialist at Aut Even Dr David McMurray on KCLR Live 10am-12noon.  The show also sees Trocaire responding to door-to-door chugging concerns in Carlow & Kilkenny.  How long are waiting lists for knee replacements locally?  We'll find out! And Eimear Ni Bhraonain will have a report on how Carlow Graveyards are going interactive.
Vultures PI …
The penultimate installment of radio drama series Vultures PI airs today.  It's Episode 19: The Snitch's Dilemma, narrated b Jack Street.  Hear it on KCLR Lunch with John Keane at 1:45pm & on KCLR Afternoons at 5:45pm, this week with Lorraine Byrne.  If you've missed the earlier episodes – catch them here
Win ~ Win ~ Win
KCLR Breakfast has tickets to Naomh Brid HC fundraising comedy The Pull at the Lord Bagenal Hotel.  You can also win a monthly pass to the new five screen Omniplex in Carlow & for Sky customers we've a free 12 month subscription to Setanta Sports.
Twin Strangers …
John Walsh & Edwina Grace on KCLR Breakfast are looking to find their Twin Strangers – if you know of anybody looking like our two please let us know!
Where To Go …
Lot of varied theatre offerings locally and so much more – details here
Later on KCLR …
Ken McGuire has The Frequency from 7pm.  Then John Purcell brings you Distant Noises, the very best of music from across the world, from 10pm.
Join the conversation: text 083-306-96-96, call 1890-90-96-96, Facebook or Tweet @KCLR96fm